In-Process Gauging System for Eccentric Shafts
FENAR™ X
In the field of eccentric shaft  inspection, the Fenar X system  was designed to measure smooth eccentric diameters. Due to its compactness, simplicity and flexibility, this gauging system represents the ideal solution to every type of application problem affecting modern orbital eccentric shaft grinding machines.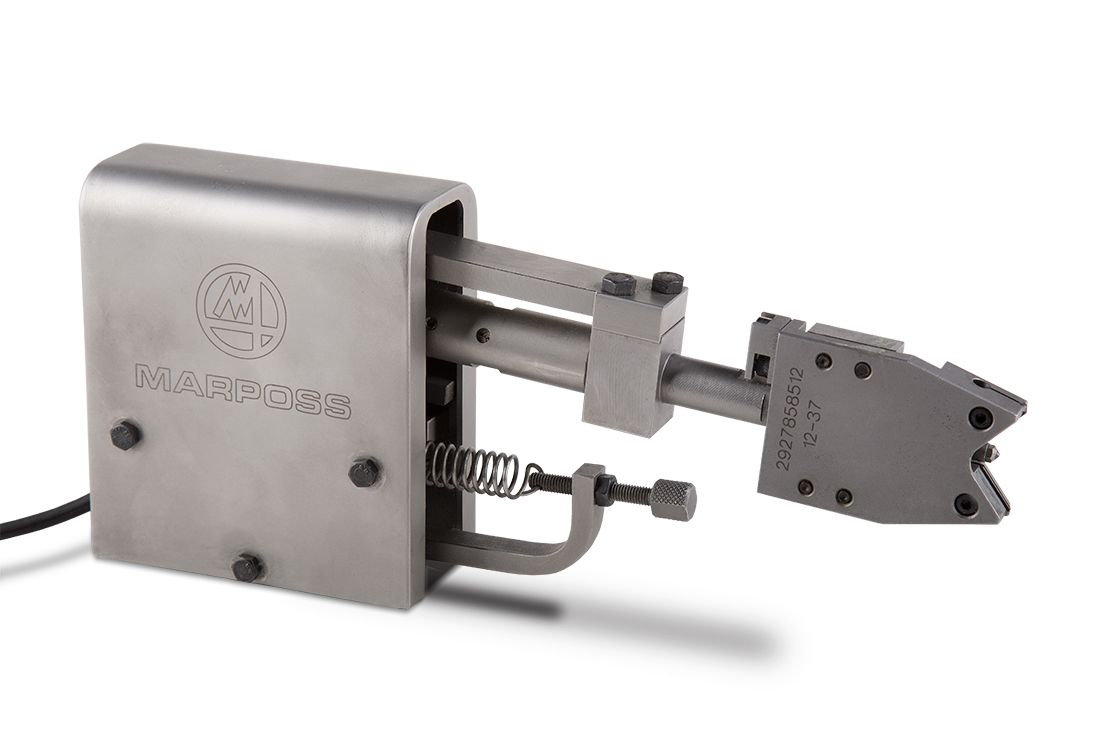 DESCRIPTION
The Fenar X mechanical configuration may be used to monitor the eccentric diameter measurement continuously, throughout its orbit around the axis of rotation: the system monitors the stock removal process and provides the relevant information to the grinding machine, thus enabling it to manage the machining cycle up to the point where the desired part diameter is obtained.  
Fenar X is extremely flexible and guarantees measurement stability at high rotation speeds (300 rpm). The signals generated by the gauge are sent to an electronic control unit that guarantees maximum processing speed (one sample every 0.5 msec).
BENEFITS
Increased production quality (reduced rejects)
High precision measurement
Compactness
Integrability
Highly reliable and robust
Highly flexible
TECH SPECS
For all technical characteristics, please refer to the table in the DOWNLOAD section
Top
Contact us