Leak Testing, Assembly and NDT
In a modern manufacturing line, assembly machines and production-line integrity tests allow to manufacture a final product with high reliability and ever increasing performance.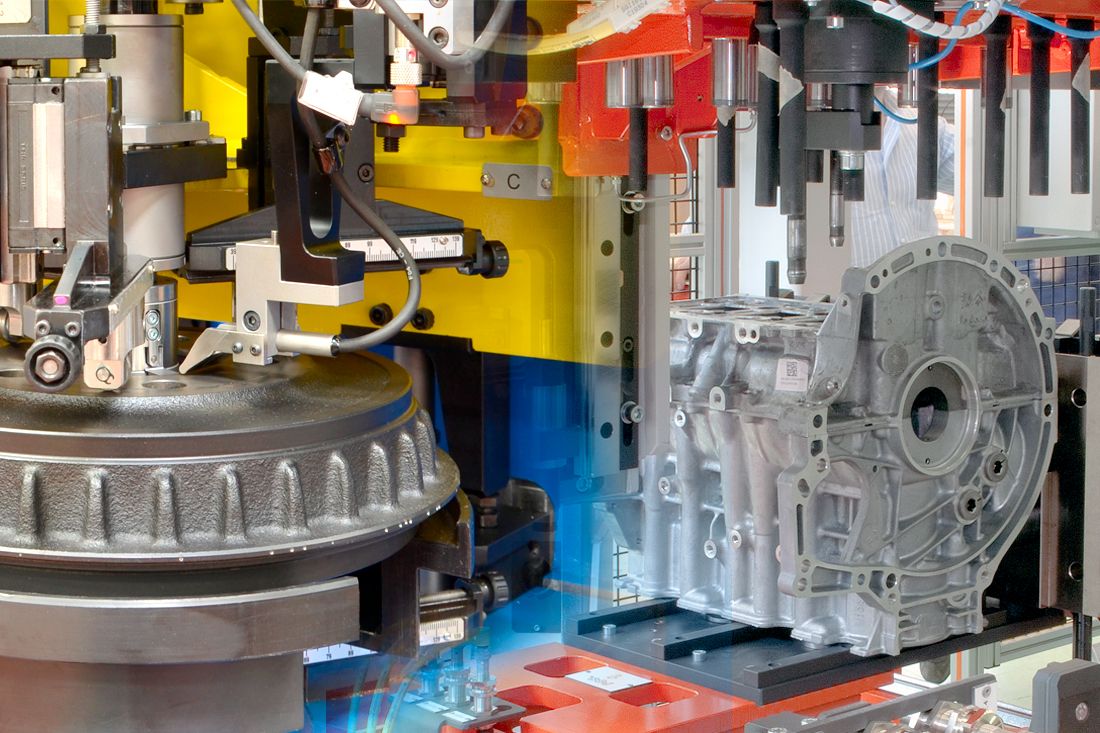 Assembly Machines ensure high performance in terms of cycle time and process stability. They automate repetitive task where short cycle times and quality of the resulting assembled systems are required. Assembly Machines  are used in environments where heavy parts are to be assembled with other components.
Marposs also provides production-line integrity tests, using  non-invasive methodologies, such as:
Non-Destructive (ND) Eddy Current testing, to verify surface faults (such as cracks, porosity, blow holes, inclusions, stripping, etc.)
Leak testing, to verify the presence of a leak in a component or device