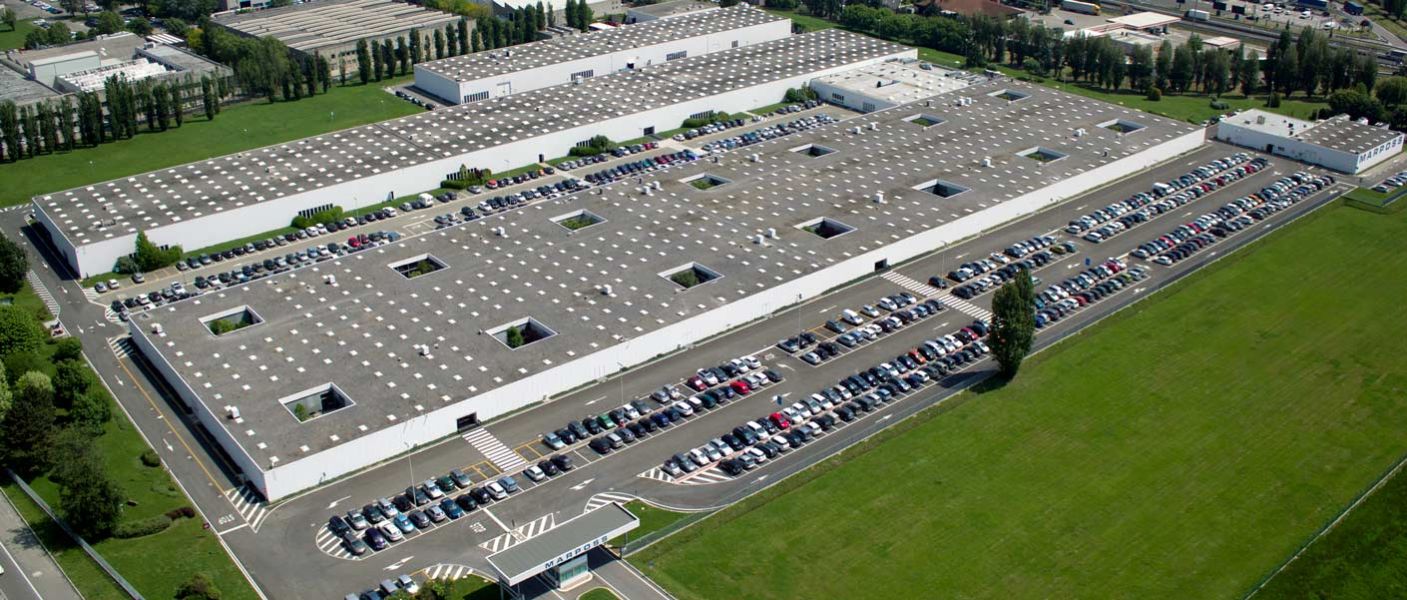 Headquarters
The headquarters facilities are in Bentivoglio, about ten kilometres north of Bologna, Italy.
The headquarters consist of three factories set side by side, plus other service buildings (an internal restaurant and technological centres).
The total covered space measures 38,000 square metres, surrounded by 30,000 square metres of gardens, plus yards and parking lot.
This is the location of the central research and development, design, production, marketing and education/training organizations.
The manufacturing organization has two major components:
the Product Manufacturing Center which produces standard products;
the Application Manufacturing Center, which produces customized systems to be integrated into customers' facilities.
Marposs operates with the most advanced equipment to assure the quality of its products.
For instance, the assembly of printed circuits is performed on a completely automated SMD line, integrated with opto-electronic systems which assure optimum levels of quality together with a high degree of operating flexibility. Testing is made with advanced technologies and machines: full circuit inspection using mobile inspection probes perform boundary scan-type tests, the only ones capable of performing high reliability tests on printed circuit boards with complex integrated circuits.
Both Manufacturing Centers work in tight cooperation with the R&D department and with the three commercial divisions:
the Machine Tool Division operates in the world of measurement and control on machine tools;
the Standard Component Division works in the field of standard gauges and components for the gauge makers;
the Special Application Division covers the area of customized gauging stations (manual benches and automatic machines) tailored on the specific customers requests.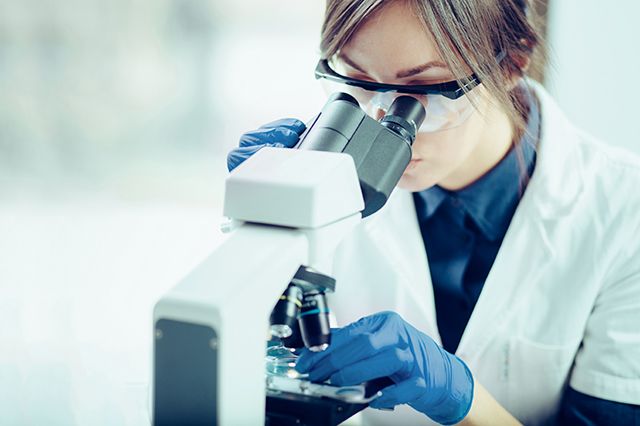 Research & Development (R&D)
Research and development are the lifeblood of the constant technological innovation that characterizes today's global manufacturing community.
Recognizing this, Marposs invests approximately 8% of its resources in Research and Development and participates with a number of partners in international research programs.
The productivity of these efforts is enhanced by many years of real-world experience which help Marposs efficiently identify and pursue the most promising new technologies.
Marposs' Research and Development Center synthesizes the knowledge gained from both customer applications and Marposs' own internal operations and applies it to the ongoing basic research.
All Marposs gauging solutions (mechanical, air-electronic, contact-electronic, optical) have their origins in the Research and Development Center, and so will the advanced new technologies which eventually will replace them.
This continuous improvement is necessary to allow Marposs to maintain its leadership in the world for gauging systems engineering.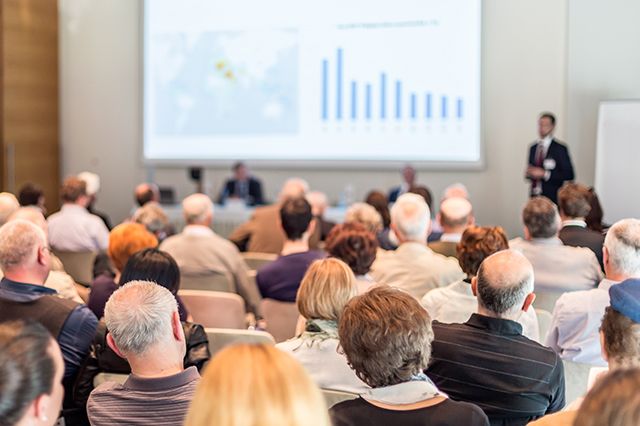 Education & Training
Training is one of the fundamental elements of the company philosophy.
Both internal and external technicians are thoroughly trained in all aspects of product knowledge and application skills. Managers are trained in both technology and business issues, as well as interpersonal relations and behavior skills.
Marposs training strives to create a broad, dynamic view of engineering and manufacturing issues and a willingness to embrace effective new technologies. Ongoing cooperation with the academic community provides a permanent interchange with the world of scientific research and the integration of new human resources into the company.
All Marposs training and information activity is documented and archived.
An in-house recording studio produces multimedia tools which are used to disseminate information on technology, products and processes.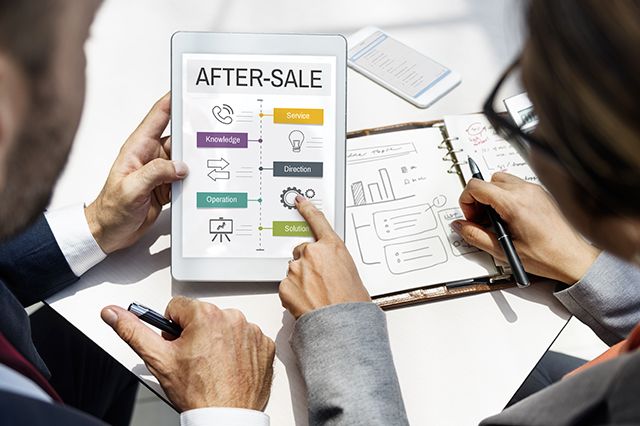 After-sales Service
Marposs products are high-tech items, used on production lines requiring excellent equipment availability for many years.
To reach this goal, it is recommended to use only Marposs original spare parts and to use Marposs technical support for the entire lifetime of the equipment.
Marposs worldwide service network provides customers with all the required maintenance and support resources they may need.
Marposs has approximately 300 qualified service engineers operating in service centers located worldwide, to be conveniently close to customers, not only in terms of language, but also in terms of business approach.
Furthermore, Marposs engineers may provide customer maintenance personnel with training and resources required to carry out the maintenance tasks that better meet with customer's convenience.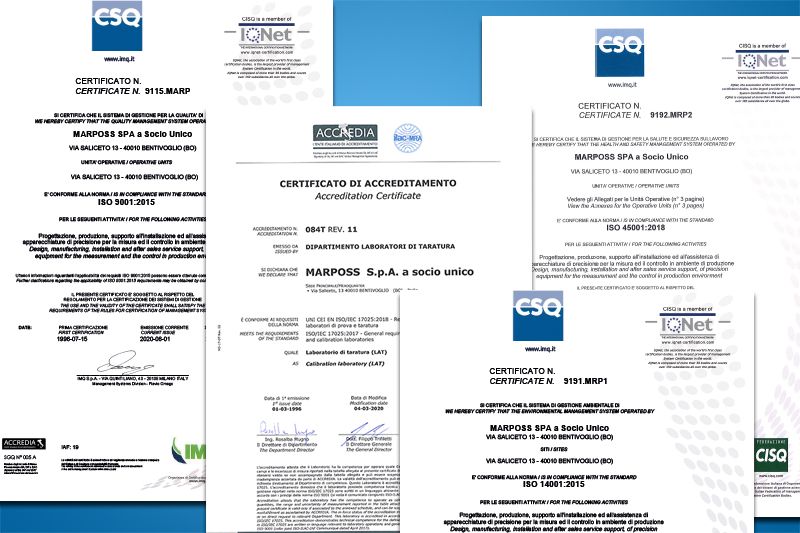 Certificates
Marposs Headquarters in Bentivoglio is certified for its integrated quality-environment-safety system, according to the following standards:
Quality management systems: ISO 9001

Environmental management systems: ISO 14001

Occupational health and safety management systems: ISO 45001
These certifications are not only a proof of the capacity of the entire Marposs organization to assure the quality and reliability of its product and service, but also a guarantee that all the Marposs products are designed and manufactured in compliance with the strictest standards of work safety and environmental protection.
The Metrology Laboratory is accredited by ACCREDIA DT (the Italian accreditation body), in compliance with the standard UNI CEI EN ISO/IEC 17025, as Calibration Center LAT N° 084 in relation to the calibration of smooth diameter samples as reported in the specific accreditation table.
The measurement and certification instruments for the reference samples (masters) used for zero-setting the equipments made by Marposs are calibrated in the Metrologic Lab.
Both the Customers and the Accreditation Body confirmed the high expertise level of Marposs' Metrologic Lab through different examinations.
The company gives great attention to the technical innovation in this field and to the continuous improvement of instruments, personnel, environment, and measurement procedures, since the quality of the service depends on all of them.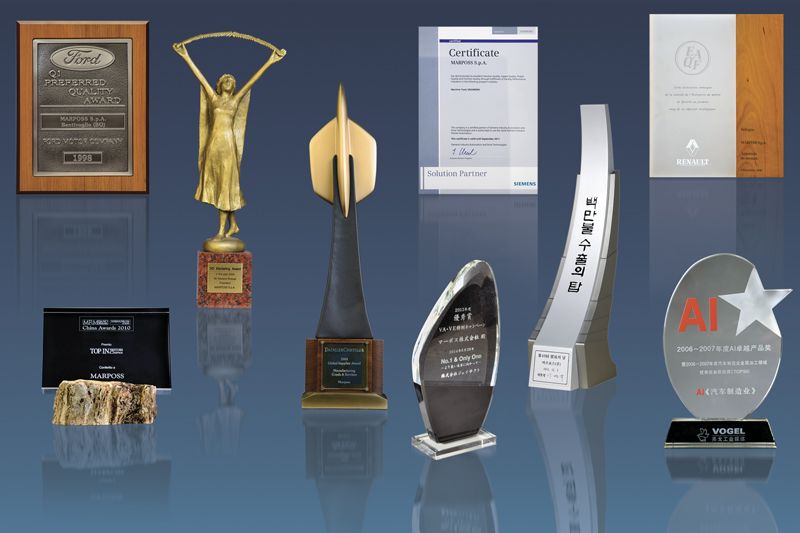 Awards
Marposs has received important and welcome recognition from market and customers: the EAQF-94 certification by the French automotive industry, the Ford Q1 quality certification, the News Digest Marketing Award, the Global Supplier Award and more:
1992 - Chrysler QE Quality Excellence Award
1995 - ERA prize for environmental "enterprises" conferred by Emilia Romagna Region
1996 - EAQF94 certification of the French automotive industry
since 1998 - Ford Q1 Preferred Quality Award
2002 - Toyoda Machine Works (part of JTEKT Corporation) prize for activity to reduce production cost
2003 - Taiyo Koki (Mori Seiki Group) excellence award for quality, delivery and price
2004 - News Digest Marketing Award conferred by News Digest Publishing for contribution to global customers in the manufacturing industry
2005 - Daimler Chrysler Global Supplier Award for Manufacturing Goods and Services
2007 - Vogel AI prize of the yearly outstanding product
since 2007 - Siemens Solution Partner certificate
2008 - Ford acknowledgement for support to launch a new plant in India
2009 - MF - Japan Award conferred to Italian best performers in Japan
2010 - MF - China Award conferred to Italian top investors in China
2011 - Panda d'Oro 150th Italian Anniversary Life Recognition Award in China
2011 - SME STAR Award conferred by EUCC in Korea
2011 - SMBA Award in Korea
2012 - EXPORT TOWER Award conferred by KITA in Korea
2013 - Award for Excellence For a Better Future conferred by JTEKT Corporation in Japan
2014 - Italian Mechatronics Award conferred by Unindustria Reggio Emilia
2014 - Ringier Technology Award conferred by International Metalworking News for China
2015 - GAC FCA Excellent Supplier Award conferred by FCA in China
2015 - Binjang Award for Advanced Safety Management in Production conferred by Riverside Economic Development Zone in China
2016 - Technical Maturity Model Excellence Award conferred by Ford Motor Company in UK
2017 - Top Supplier Award conferred by Ford in Brazil
2017 - The Daily Industrial News Award conferred by The Nikkan Kogyo Shimbun Ltd. Japanese magazine
2018 - The Best Metal Cutting Brands 2018 Award conferred by The Economic Times in India
2020 - Henry Ford Technology Award
2022 - IFWMC - China's international high-quality supplier of flat wire motor
Download Company Brochure
Video: Marposs Company Profile, part 1
History and Worldwide Organization
(duration: 10:30 min)
Video: Marposs Company Profile, part 2
Headquarters in Bentivoglio, Italy
(duration: 10:30 min)