Gauging Components, Computers & SPC
Marposs provides gauge makers the components they need to build gauging stations and fixtures. Mechanical components, sensors, mechanical and electronic interface devices, industrial Computers and application software provide a seamless 'building block' system to manage any measuring need.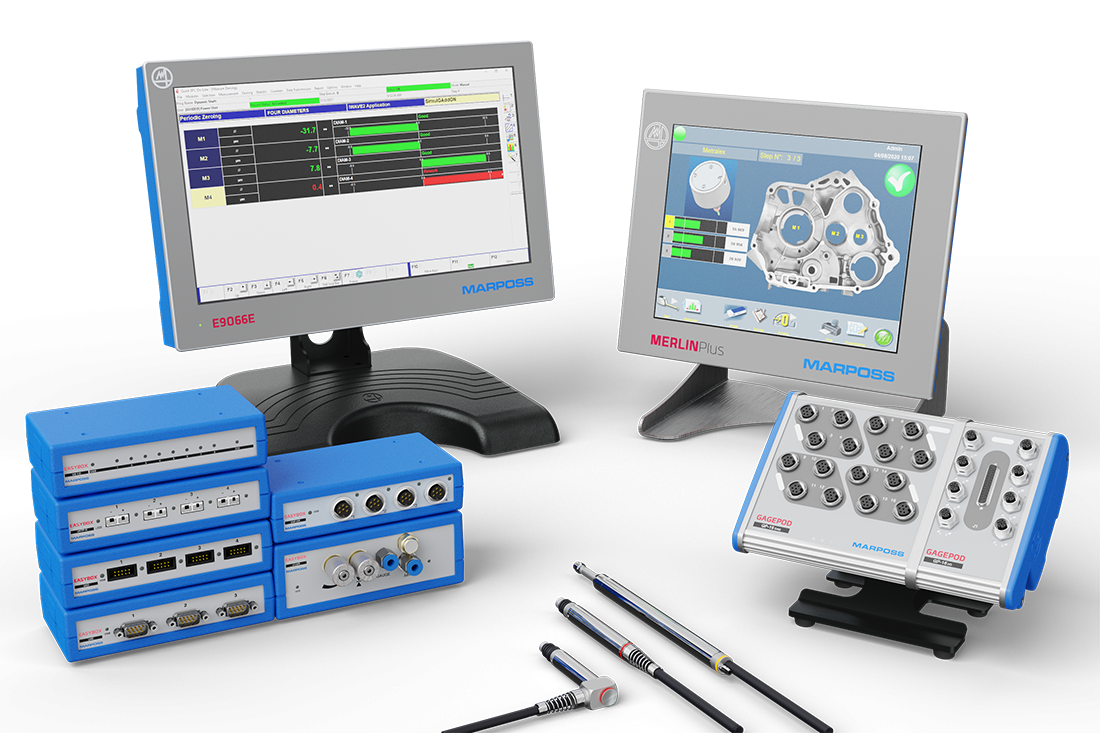 Components provided are:
Probes and measurement transmission elements: mechanical components and sensors
Indicators and display units: mechanical and electronic units to elaborate and display results
Signal converters: to convert sensor values between devices
Data acquisition systems: interface units to connect analog and digital sensors to an industrial PC
Industrial Computers (embedded computers, panel PC and workstations) for data processing and control
Application software to create distributed shop-floor data acquisition systems for Statistical Process and Quality control (SPC).