Coolant Flow Sensors
FLS
The FLS flowmeter measures the coolant volume of both the flood and the coolant through the tool streams. During the installation process, there is flexibility as to the sensor location within the piping system of a machine tool. There are various models of the ARTIS FLS sensors which are based on flow rate and pressure that will ensure a solution which meets the customer's expectations.. The output signal of the sensitive FLS sensors is connected to an ARTIS monitoring systems which in turn  monitor the active stream and to stop operation if low flow is detected.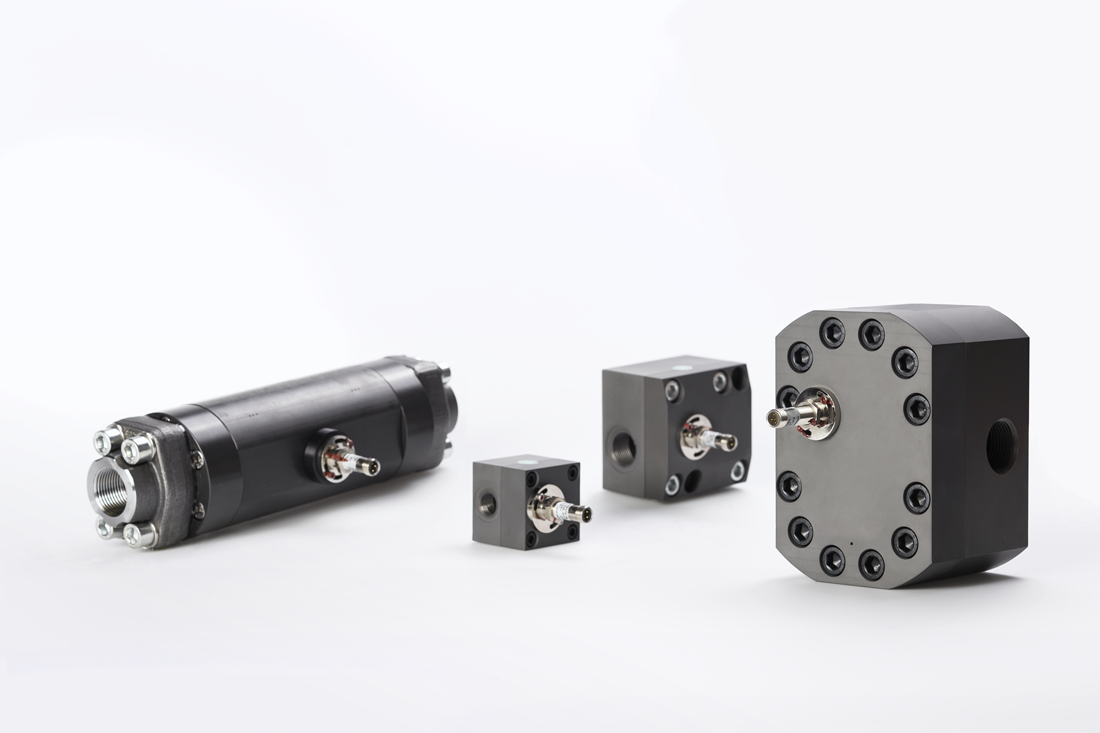 DESCRIPTION
The coolant is a fluid used to prevent the work piece or tool from becoming too hot (damaging/destroying the tool, workpiece, or both) during cutting operations. The circulating coolant absorbs part of the heat at the source and dispenses it to a heat exchanger as it completes the circuit. The effect of the coolant stands in close correlation with the flow quantity per minute. If the coolant flow is reduced for example due to chip deposits, then the tool or work piece might become damaged, thus producing "un-reworkable" scrap parts.
FLS sensors measure flow by a volumetric principle by which a pair of gearwheels is moved proportionately to the flow rate and thus the movement of the gearwheels is measured sensor. For tools with small diameters (< 3 mm) such as those used in deep hole drilling, the measuring of the coolant flow is a very reliable method  to detect tool breakage or even wear.
BENEFITS
Frequent refresh rate
Temperature-stability
High repeatability
Able to measure very low volume changes (example – the coolant through the tool of small diameter (<3 mm) of deep hole drills
Integration into the ARTIS tool and process monitoring systems CTM and GEM
Wide variety of possible flow rates and pressures
IP 67 protection degree
TECH SPECS
FLS coolant flow sensors are useable with viscous fluids, self-lubricating media (technical soaps, pastes and non-abrasive emulsions). Voltage signal output 0 to 10 V.
VERSIONS
FLS-2 for maximum pressure 200 bar and maximum coolant flow 0.02 to 2 l/min
FLS-6 for maximum pressure 200 bar and maximum coolant flow 0.1 to 6 l/min
FLS-50 for maximum pressure 200 bar and maximum coolant flow 0.5 to 50 l/min
FLS-60-400 for maximum pressure 400 bar and maximum coolant flow 0.3 to 60 l/min
FLS-150-100 for maximum pressure 100 bar and maximum coolant flow 3 to 150 l/min
FLS-150-350 for maximum pressure 350 bar and maximum coolant flow 1.4 to 140 l/min
Top
Contact us