Capteurs de flux de réfrigérant
FLS
Le débitmètre FLS mesure à la fois le débit et le volume de réfrigérant à travers les flux de l'outil. Au cours de l'installation, il existe une flexibilité de positionnement du capteur à l'intérieur du système de conduits de la machine-outil. Il existe différents modèles de capteurs Artis FLS en termes de débit et de pression, qui garantissent une solution répondant aux attentes du client. Le signal de sortie des sensibles capteurs FLS est raccordé à un système de surveillance Artis (CTM et GENIOR MODULAR) qui, à son tour, surveille le flux actif et arrête le fonctionnement en cas de détection d'un bas débit.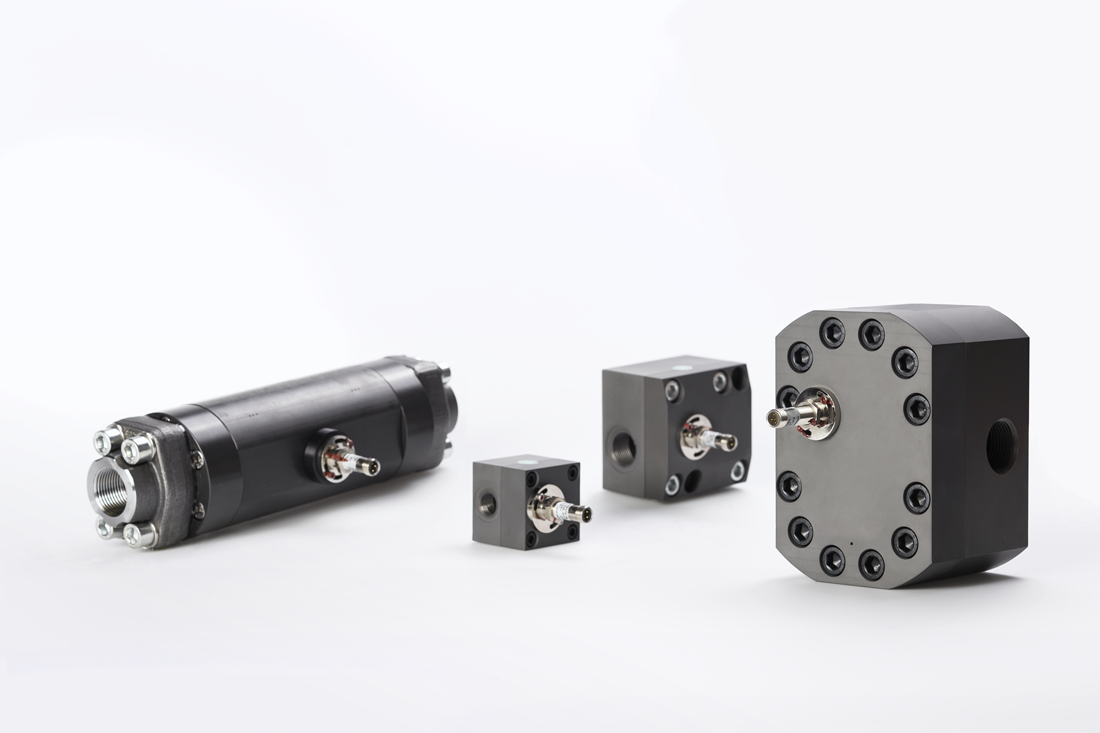 DESCRIPTION
Le réfrigérant est un liquide utilisé pour empêcher que la pièce ou l'outil surchauffe (détérioration/destruction de l'outil, de la pièce ou des deux) pendant les opérations de coupe. Le réfrigérant en circulation absorbe une partie de la chaleur à la source et la transmet à un échangeur de chaleur complétant le circuit. L'effet du réfrigérant est étroitement lié à l'importance du débit par minute. Si le flux de réfrigérant baisse, en raison de dépôts de copeaux par exemple, l'outil ou la pièce peut être endommagé(e), en produisant ainsi un rebut "non réusinable".
Les capteurs Artis FLS mesurent le débit par un principe volumétrique selon lequel deux roues dentées sont actionnées proportionnellement à la vitesse du débit, et le mouvement des roues dentées est mesuré par le capteur. Pour outils à petits diamètres (< 3 mm) such as those used in deep hole drilling, the measuring of the coolant flow is a very reliable method to detect tool breakage or even wear.
AVANTAGES
Fréquence de rafraîchissement élevée
Stabilité de température
Haute répétabilité
Capacité de mesure de très faibles variations de volume (exemple – réfrigérant à travers outil de petit diamètre (<3 mm) of deep hole drills
Intégration aux systèmes de surveillance de processus et outil Artis CTM (CFM-4) et GENIOR MODULAR (GEMGP)
Grande variété de possibilités de débits et pressions
Protection IP 67
CARACTÉRISTIQUES TECHNIQUES
Les capteurs de débit de réfrigérant Artis FLS sont compatibles avec les liquides visqueux, les produits auto-lubrifiants (savons techniques, pâtes et émulsions non abrasives). Tension signal de sortie 0 à 10 V.
VERSIONS
FLS-2 pour pression max. 200 bars et débit réfrigérant max. 0.02 à 2 l/min
FLS-6 pour pression max. 200 bars et débit réfrigérant max. 0.1 à 6 l/min
FLS-50 pour pression max. 200 bars et débit réfrigérant max. 0.5 à 50 l/min
FLS-60-400 pour pression max. 400 bars et débit réfrigérant max. 0.3 à 60 l/min
FLS-150-100 pour pression max. 100 bars et débit réfrigérant max. 3 à 150 l/min
FLS-150-350 pour pression max. 350 bars et débit réfrigérant max. 1.4 à 140 l/min
Video