Automotive glass measurement station
ALL-IN-ONE MEASURING TOWER
This system combines car glass profile, convexity and perimeter measurement functions with flexibility of use. It is suitable for both 100% in-line inspections and as part a sample checking fixture.
The system uses pencil probes and non-contact sensors to measure both the surface and the edge of the glass.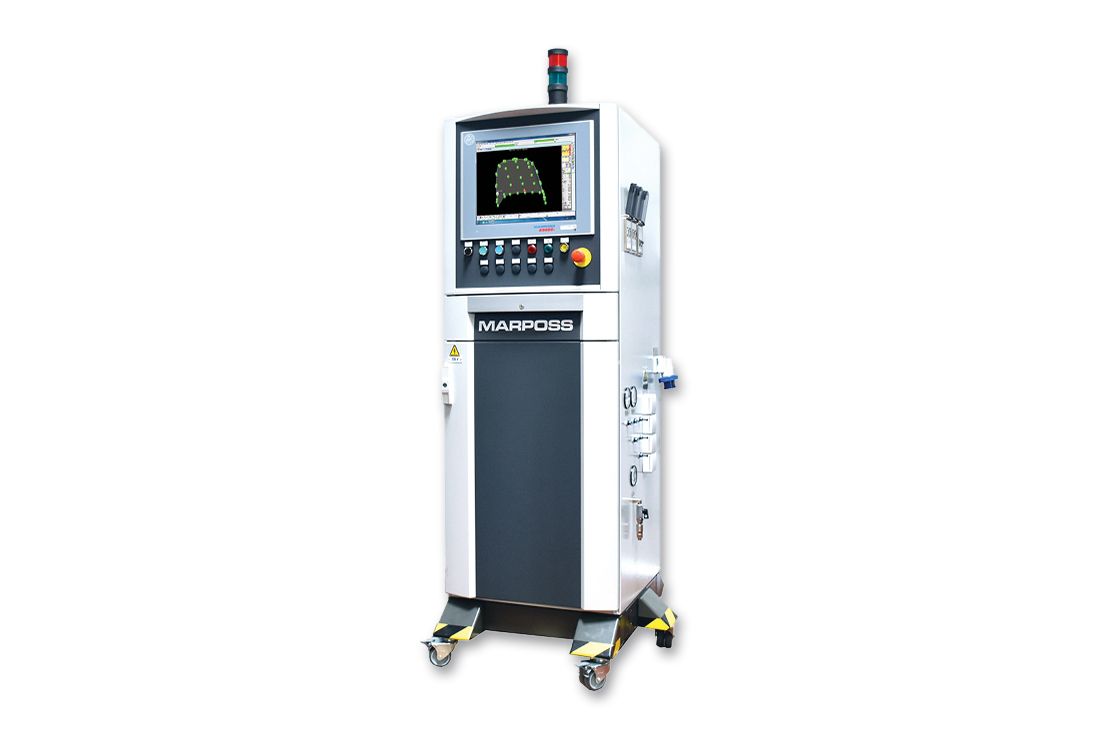 DESCRIPTION
Modern, functional measurement station, equipped a panel-mounted, touch screen industrial PC. The station is also supplied with a control panel with customisable commands, a keyboard and status indicator lamp. The conditioner unit means that it is suitable for use in hostile environments.
Thanks to the Quick SPC data acquisition and processing software and the Glass Add-on, it is possible manage modular sensor interfaces, depending specific application requirements. The integrated pneumatic system, which includes a precision regulator and module solenoid valves, permits extremely flexible control over the sensors, either individually or in groups.
Measurements are displayed clearly, providing the operator with simple, immediate process trend information.
The software includes dedicated algorithms, such as "BestFit" and Rate Of Change ("R.O.C.").
The option of developing customised measurement pages, together with the availability of process trend control charts, render this solution particularly suitable for checking all the dimensions of the test piece, since it provides information regarding errors in the shape of the glass, as well as its overall flatness, or that of specific areas (as a Head-Up-Display).
The resulting data may be exported in various formats, so as to satisfy the requirements of a wide range of applications.
Communication between the measurement station and production line automation systems is rendered possible by the availability of integrated I/O units.
The station is available in manual version, which requires the presence of an operator, and an Automatic version, which may be operated by a PLC via a field bus.
BENEFITS
all the components are integrated into a single system;
thanks to its flexibility it can be installed at any point along the production line;
intuitive, easy-to-use interface;
configurable measuring pages ensure a clear and prompt display;
programming always under control
TECH SPECS
E9066T industrial PC
The modular pneumatic system is capable of controlling up to 10 solenoid valves
Operator interface with customisable commands
Software with customisable measurement pages
6 wheels for greater stability
Space for housing an internal printer
APPLICATIONS