Advanced Measuring Armsets
AMA
AMA (Advanced Measuring Armset) is a universal mechanical measuring device, which allows the sensor measuring point to be moved, without affecting the metrological and safeguarding it from wear and tear.
The extremely wide range of models and accessories guarantees a high level of modularity, making it ideal for any application, especially dynamic applications.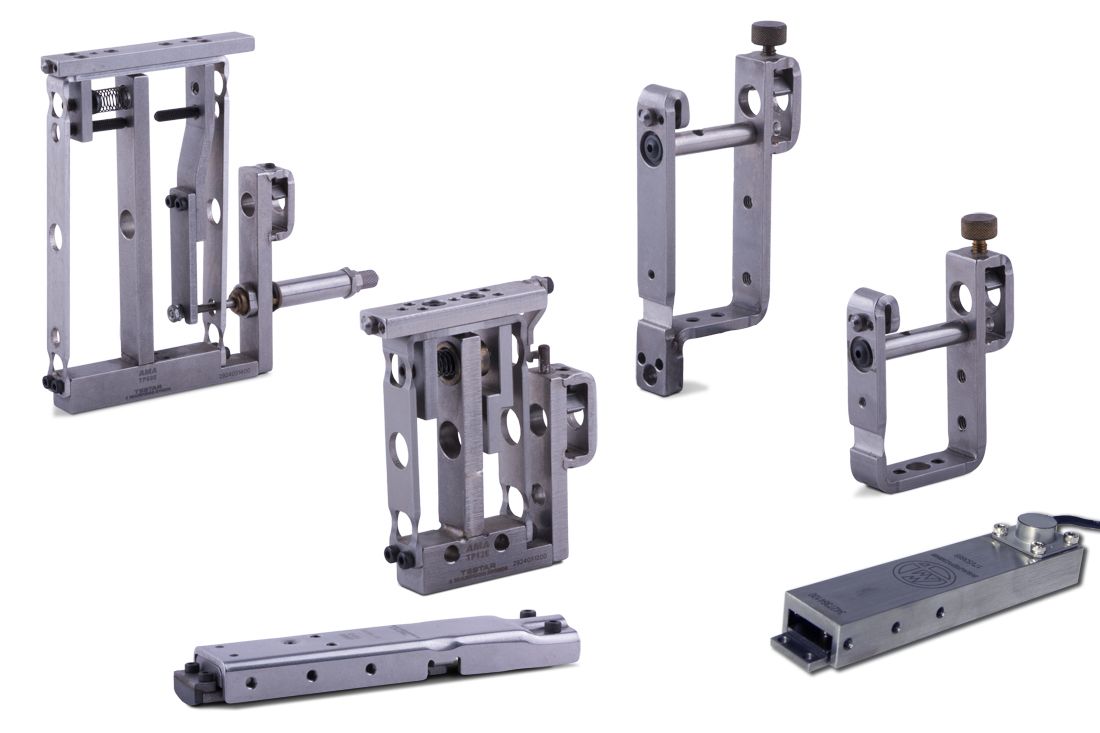 DESCRIPTION
AMA is a range of mechanical measuring devices in nonmagnetic steel suitable for any measuring requirement.
Manufacturers of measuring systems, applications and engineering professionals will find in the versatility (possibility of measuring inside and outside diameters, TIR and distances) and the extensive assortment (pneumatic retraction, self-centring measuring units, wide range of accessories) the solution for the most disparate applications.
They can be used with any gauge (mechanical and digital indicators, measuring probes). The pneumatic retraction, available on some models, eliminates the interference with the part being measured during the manual or automatic loading/unloading. 
BENEFITS
high reliability and precision
protection of the measuring sensors
15 different models provide exceptional application solutions
easy to install and with various mounting options
modularity (12 mm thickness)
wide range of accessories that increase the application possibilities 
TECH SPECS
clamping diameter for the measuring probe: 8 mm and 3/8"
working range: from 1 to 1.6 mm for single measurement transmission; from 1 to 2.1 mm for shoulder measurement transmission; from 1.2 to 12 mm for parallelogram measurement transmission
arm ratio: 1 for the single and parallelogram measurement transmissions; from 1 to 1.75 for the shoulder measurement transmissions
repeatability < 0.5 µm
thickness 12 mm
VERSIONS
The AMA line consists of the following three product versions:
TB - single measurement transmission
TS - shoulder measurement transmission
TP - parallelogram measurement transmission