Manual Snap Gauge
M2
M2, the Marposs line of electronic manual gauges for shafts, provides the automotive market with essential products, suitable for different measurements of outside diameters on the shop floor.
Through the elaboration of single and multiple sections, the gauges allow to perform fast and extremely precise inspection.
The mechanical structure, solid and maneuverable, is designed for continuous manual measurements: it guarantees ease in handling and high reliability over time.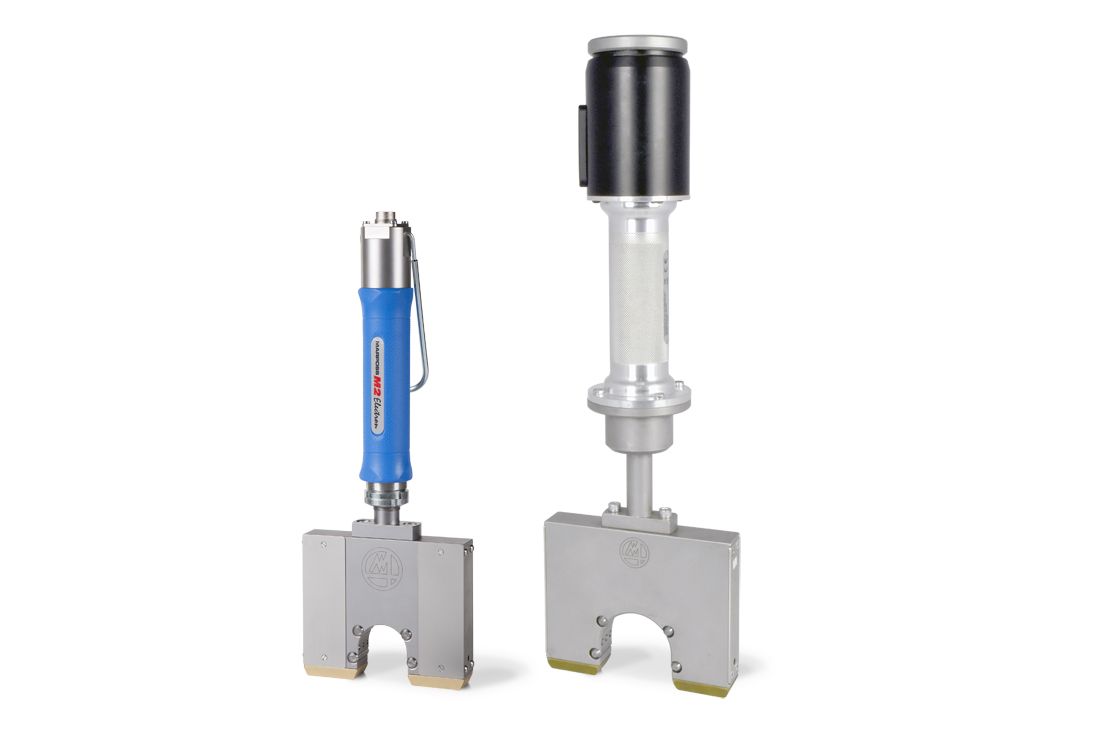 DESCRIPTION
M2 is designed to measure crankshaft diameters, particularly the main and pin bearings through the inspection of 1, 2 or 3 sections.
The electronic manual gauge, designed according to customer specifications, provides different checks of:
diameters, in a range from 18 to 120 mm
ovality
barrel-shape
taper
Special snap gauges can be designed upon request, in order to measure different kind of shafts or any other outside diameters, offering a complete solution for customer parts.
Due to the excellent maneuverability, M2 is suitable for fast, continuous and extremely precise inspection.
Each snap gauge can be put away easily by a hook placed in the handle, so its integration in a production line is effortless.
The interchangeability of wearable details assures a quick maintenance of the product.
The connection of the manual gauge to gage computer is accomplished by extension cables or wave.
M2 snap gauges are supplied in short time thanks to an efficient production process.
BENEFITS
Extremely precise measurements to assure best quality controls
Maneuverable to perform fast and continuous inspections
Rugged to maintain high reliability over time
Complete solution for checking all smooth outside diameters of crankshaft
TECH SPECS
Pretravel of each cell : from 150 to 200 μm
Measuring force of each cell : from 0.4 to 0.7 N
Linearity range of each cell : ± 300 μm
Sensitivity error : ± 2%
Repeatability error (2.77 σ): < MAX (10% of tolerance; 1 μm- 0.000039"as absolute limit)
Weight : from 1.9 to 5.4 Kg
Length of extension cables:  3.95 m (M2 Electron version)
Wireless range up to 10 m [3.3 ft] (M2 Wave version)
Working time 36 hours, continuous (M2 Wave version)
Charging time 5-6 hours; 2 hours at 80% (M2 Wave version)
Charging feature programmable auto-shutdown (M2 Wave version)
VERSIONS
M2 snap gauges are supplied in two different release depending on the connection type to gauge computer:
M2 Electron, that offers the connection through an extension cables and Easy Box.
M2 Wave, connected directly to gauge computer by a special handle containing a Bluetooth® : Li-Ion inductive rechargeable batteries.