Non-Contact Tool Setting for CNC Machine Tools
MIDA LASER™
In the field of applications where non-contact tool setters are possible, Mida Laser P is a system capable of measuring tools of any size on machining centers and or milling machines.  Utilizing laser technology, Mida Laser P  is able to provide extremely precise values of length and diameter even for small tools (less than one millimeter).
From the point of view of measurement speed, Mida Laser P  can work very rapidly due to optimized software  even if  the tool is still  rotating.
Its interface makes the system programmable and adaptable to most types of operative conditions.
DESCRIPTION
Mida Laser P is a system  adaptable to complex measurement applications  such as:
Tool presetting
Tool breakage detection
Length and diameter measurement with rotating tool
Tool wear compensation and cutter integrity check
Machine axes thermal drift compensation
One main feature of Mida Laser P is its integrated protection system, that makes possible excellent measurement performances even  with the presence of coolant or dust. When  not in use, mechanical shutters  protect both the emitter and receiver from the  harsh machine environment. On the contrary, during  a measurement cycle, a patented solution creates an air barrier to protect the laser beam. Furthermore, the integrated microprocessor is able to elaborate the received signal to filter  errors linked to the presence of coolant and swarf. Such triple protection (mechanical, pneumatic, software) guarantees the excellence of measurement results.
Due to the flexibility of the interface, Mida Laser P can be programmed to  adapt  with the machine type and the implemented measurement cycle,  thus enabling the checks to be performed in real machining conditions.
BENEFITS
Increased quality of the production process
Less machine down-time
Less scrap parts
Increased productivity
Flexibility of use
Complex measurements
TECH SPECS
For all technical characteristics, please refer to the table in the DOWNLOAD section.
VERSIONS
Mida Laser P can be a standalone or modular type system,  making it possible to fit most diverse machine configurations and tool typologies.
Mida Laser P – Modular
Mida Laser P system is composed of separate modules (one emitter and one receiver) that can be installed at a substantial distance between each  unit.  It's available with either a collimated or focused beam. The focused version is essential for the integrity  of measuring tools with diameter below 1 mm, while the collimated is ideal for larger machine tools, thus enabling  measuring at every point of the beam.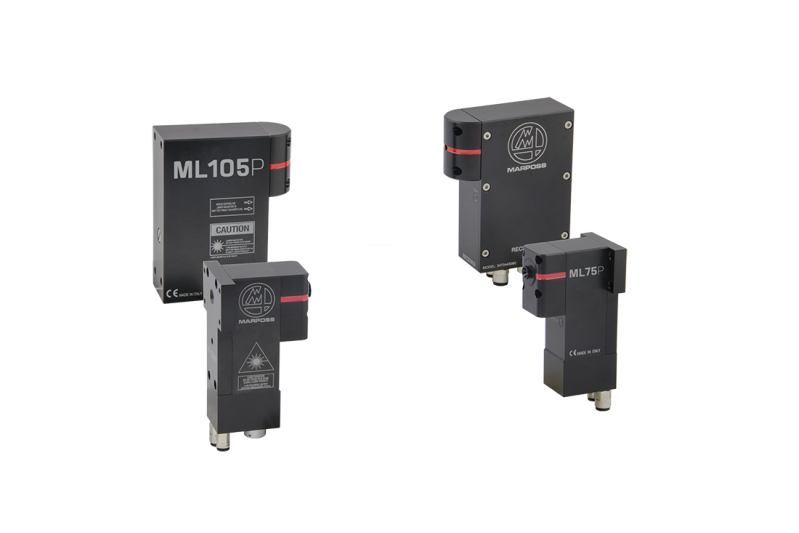 Mida Laser P - Stand Alone
With the Mida Laser P Stand Alone, emitter and receiver are fixed on a rigid support, which can have different dimensions according to the maximum tool to be checked (on request, such support can reach even 1000 mm).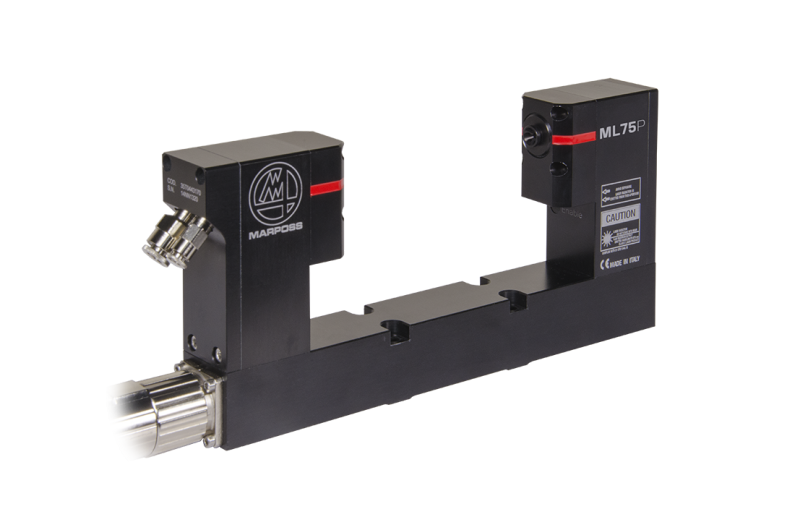 Download
BROCHURES AND MANUALS
TECHNICAL DOCUMENTS