Versatile Gauge for Grinding Machine
MICROMAR 8™
To complete the range of gauges for grinding machines, Marposs presents Micromar 8, the grinding process control solution for internal and external diameters. Due to its flexibility, Micromar 8 is suitable for use with a wide range of applications. The gauge  is designed for rapid set-up, maximizing the efficiency  of the production process.
The part is measured during the grinding cycle (in-process). The gauge, together with the associated electronic control unit, exchanges information and signals with the machine, in order maximize performance and achieve the desired results.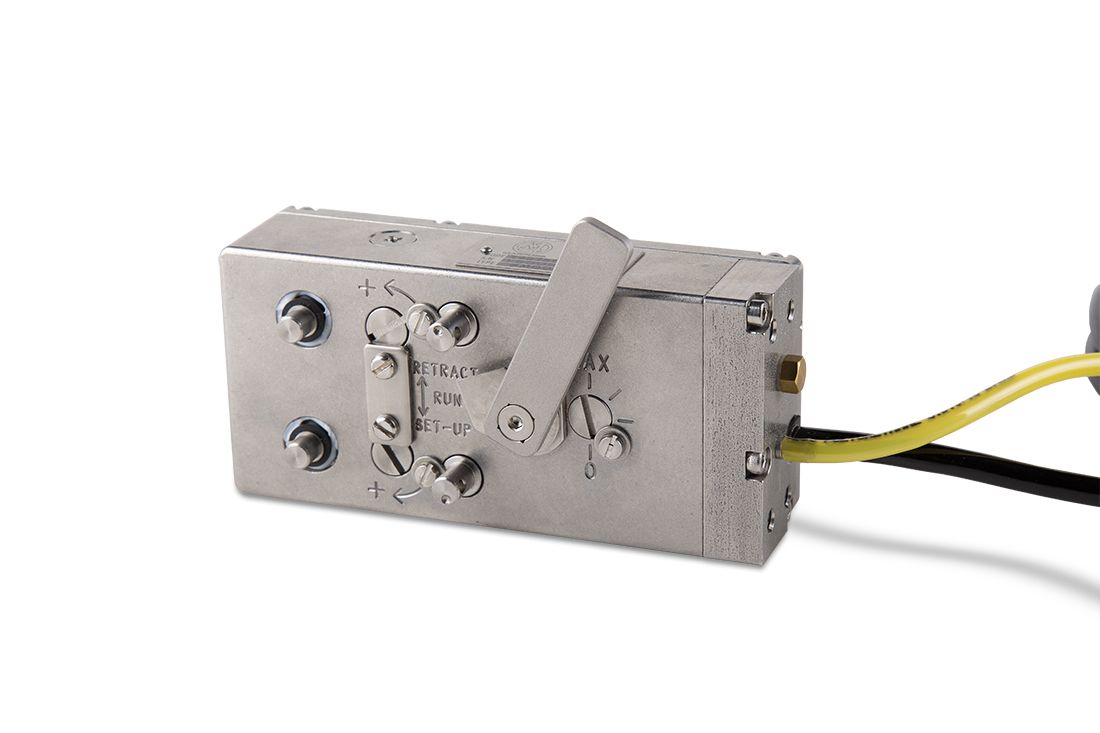 DESCRIPTION
When using the Micromar 8 range of products it is possible to:
measure both internal and external diameters: the wide range of measurement accessories that are available guarantees a high level of application configurability
reduce machine down time due to the rapid part changeover set-up system
flexibility, due to the simple measurement force regulation system and the availability of a dampened gauge drop speed version
load/unload parts with ease  because of a pneumatically operated probe retraction device
rely on the robust build due to the gauges being manufactured using extremely resistant materials, both from a mechanical and chemical point of view.  The choice of materials is the result of many years of experience in the market sector and guarantees a long working life and resistance to corrosion. - to integrate the system  into the global Marposs monitoring system (grinding wheel balancing, acoustic signals)
Micromar 8 head  designs make grinding application measurements simple and flexible. The signals generated by the gauge are sent to an electronic control unit that enables the process control by sending outputs to the machine.
This gauge also includes a pneumatic retraction function, which guarantees the gauge is away from the part and that the measurement cycle is initiated and concluded in conditions of extreme safety. However, the principal feature of this system is the quick set-up, which permits users to reduce machine down time after retooling the machine (part changeover) significantly. Micromar 8 is also available with an optional measurement finger dampening system (this is particularly useful in the case of interrupted surfaces).
BENEFITS
Increased production quality (reduced rejects)
Rapid system set-up (increased productivity)
Versatility
Highly reliable and robust
Simplified part loading/unloading system (increased productivity)
Ease of access and simple retooling
TECH SPECS
For all technical characteristics, please refer to the brochure in the DOWNLOAD section
Download
BROCHURES AND MANUALS
TECHNICAL DOCUMENTS