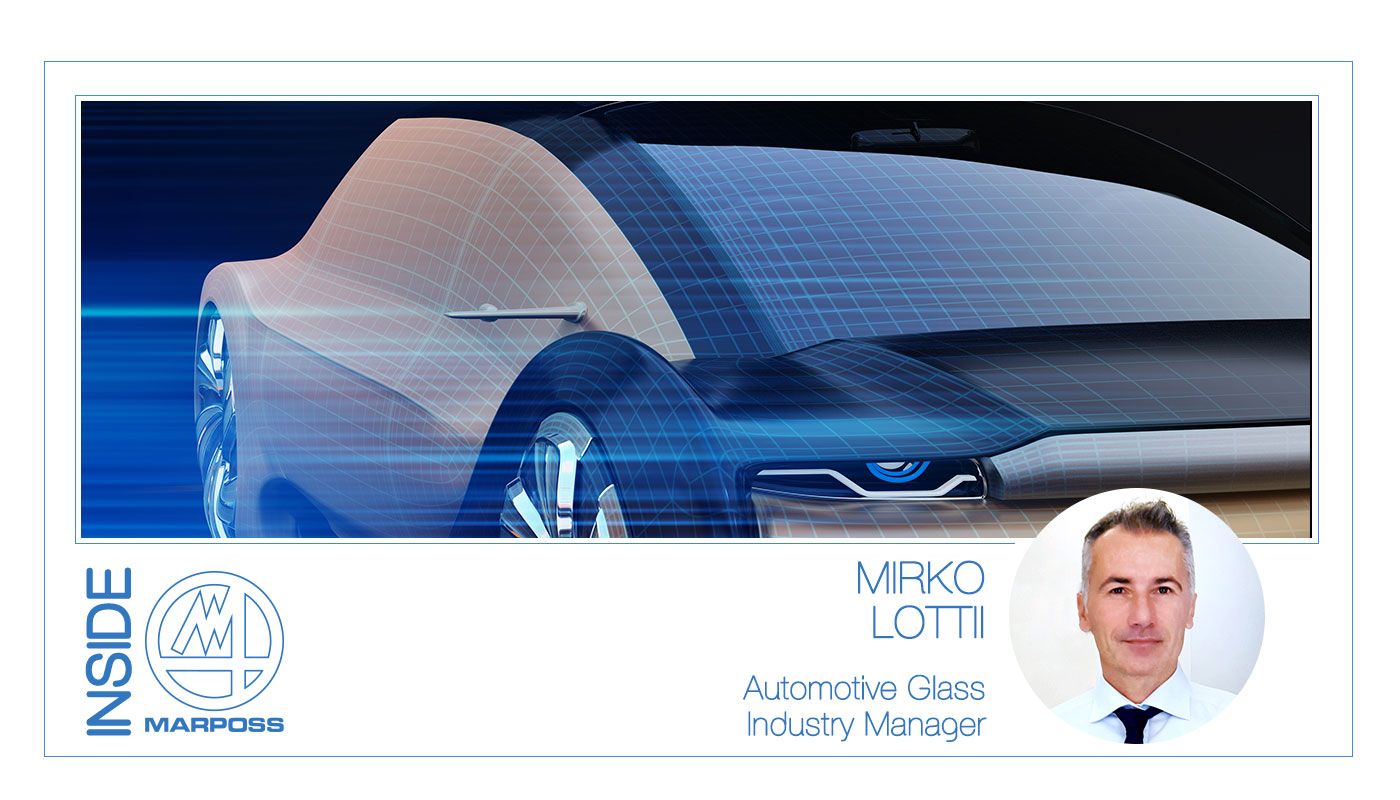 The automotive glass industry is currently experiencing a period of growth thanks to the evolution of the car design that are constantly including glass to realize more complex and fashion shapes.
Electro-mobility and the autonomous driving advent push to increase the visual surface paying particular attention to its safety and weight to reduce the consumption.
Marposs provides to the automotive glass industry its extensive know how in metrology, acquired since its foundation in 1952.
Our strength lies in working for highly demanding markets, such as the automotive and aerospace, through a worldwide sales and service network cooperating and supporting customers wherever they are.
Product MIX
Marposs can provide 361° of solution, that's more than 360° because we are constantly researching innovative approach to fulfill demand and be ready for new ones.
Marposs offers complete support starting from:
Application Solutions
We developed reliable products for dedicated solutions thanks to the constant partnership with major glass makers to whom we provide solutions for the automotive glass market for more than 20 years.
We can provide solution for laminated and tempered glass:
Single glass geometrical checks (shape, border, planarity, thickness, etc)
Windshield (air gap between single glasses, PVB thickness, Rate of Change elaboration for Head-up-Displays areas)
PVB thickness before and after stretching
Dedicate solution for encapsulated glass
Contactless flexible solution.
Automotive Glass Industry evolution
Today, this Industry is undergoing an important technology evolution.
Many automotive car glass manufacturers are demanding flexible solutions driven by many different reasons such as:
Cost saving. The traditional fixture requires dedicated design based on glass model
The end user is more and more demanding about solutions for automatic data acquisition and data processing to increase quality
The use of glass in the automotive car geometry is increasing, and it requires flexible solution to be adapted to complex shapes and big dimensions
Automotive Glass manufacturers will have to deal with the necessity to improve the efficiency of their production process.
The future position of Marposs in the Automotive Glass Industry
In constant cooperation with Automotive Glass manufacturers, Marposs is continuously growing experience and collecting requests driven by market evolution, in order to offer solutions and technologies.
With the clear target to follow market trends and become more partner than supplier for system integrators (in terms of products reliability and solutions provided), Marposs designed a completely new range of solutions based on state of the art non-contact technologies: chromatic confocal and interferometric.
The acquisition of French company STIL, leader in the chromatic confocal technology, and Marposs experience as complete solutions providers, created the perfect mix, of know-how and the combination of these two excellence allow Marposs to be a perfect partner to provide dedicated high level technology solutions to integrate in the line.
Marposs is currently working on:
Robotized solution, with contactless sensor designed for the most demanding customers in terms of cycle time and flexibility. This solution can be integrated in production lines and it is capable to measure any kind of glass.
Semi-automatic bench with 1 or 2 axis points for a cost effective solution. Based on optical technology (chromatic confocal), these solutions can be used in laboratory, close to the manufacturing line or in line. It will meet the needs of price-sensitive customers, interested in the inspection of both, geometrical dimensions and thickness too, without compromise on flexibility.
Read more about our solutions for the Automotive Glass Industry