Measuring Plug for Transfer Line
M10
M10 is an electronic measuring plug designed to measure bores, including cylinder block bores and connecting rod bores. Which are used for inter-operational gauging on transfer machines, special purpose machines, and post-process gauging stations.
The M10 is integrated in a closed loop system, where the measurement information is sent as feedback for machine tool (e.g. compensation of tool wear, improvement of overall machining time and scrap reduction).
The gauge checks diameters within a range of 13-140mm.
The measuring cycle is performed in harsh machine tool environments: M10 is coolant and chip proof.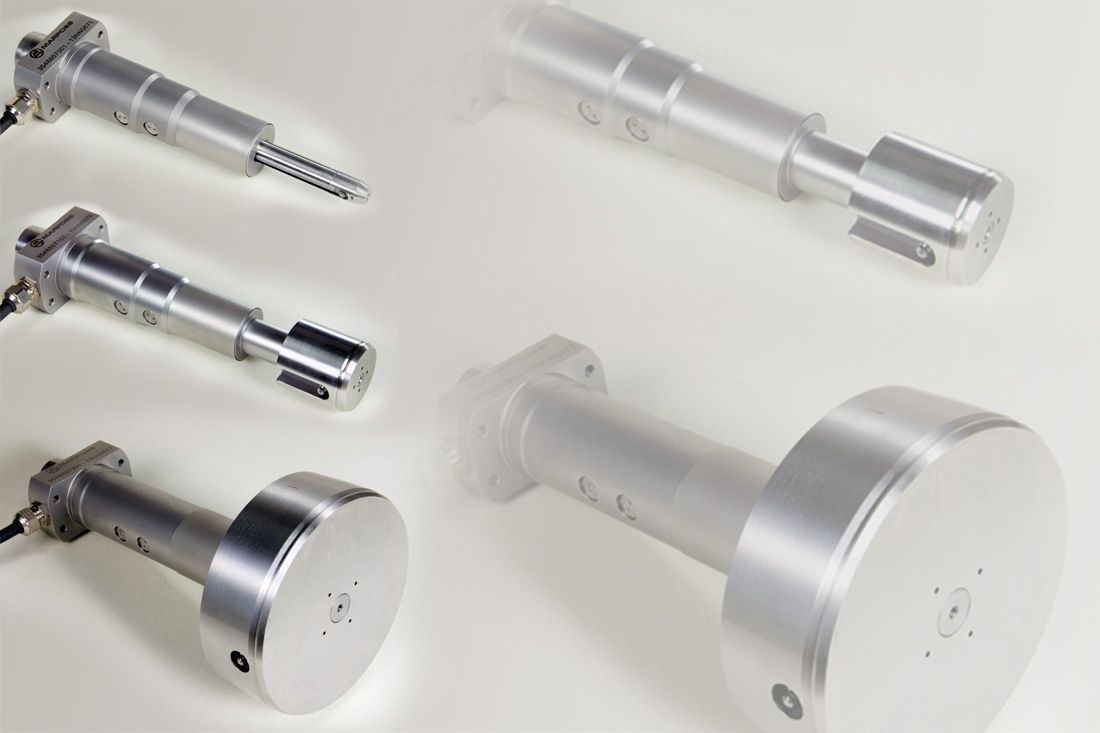 DESCRIPTION
M10 is an electronic measuring plug, with or without self-centered nosepiece, for the inspection on a single diameter within range of 13-140mm, divided into:
type A for range 13-21 mm
type B for range 21-45 mm
type C for range 45-140 mm
M10 was developed for easy integration on a transfer machines, particularly to measure cylinder block bores and connecting rod bores.
A simple design with high quality components to assure the best performances over time, under harsh conditions of machine tools.
The system can be equipped with a recoiling system for safety operations, in case of improper positioning of the part.
The plug can be fitted with an air-blow-off system for part cleaning before inspection.
The measurement is always performed using Marposs HBT transducer technology; a special electronic buffer is applied to a plug-in order to switch the output signals from HBT (summed or separated) to LVDT (summed or separated as well).
Depending on the material of the part being inspected, it is possible to use widia with a dlc and diamond contacts.
BENEFITS
Process productivity improvement: due to an easy integration in automatic process for machine tool feedback
Robustness and protection: for excellent performances in a harsh environment
Safety operations: in case of improper positioning of the part, a floating or rigid recoil assures the integrity of plug
TECH SPECS
Repeatability error* (2.77σ):
* with Ra<0.8
Measuring range: ±500µm (± .020")
TIR between plug centering diameter and nosepiece: 50 μm (.0020")
Plug thermal drift on master: < .3 μm/°C (.000012"/°C)
IEC protection degree: IP67
Net weight depending on application range: from 0.65 to 4.1 Kg (from 1.43 to 9.04 lb.)