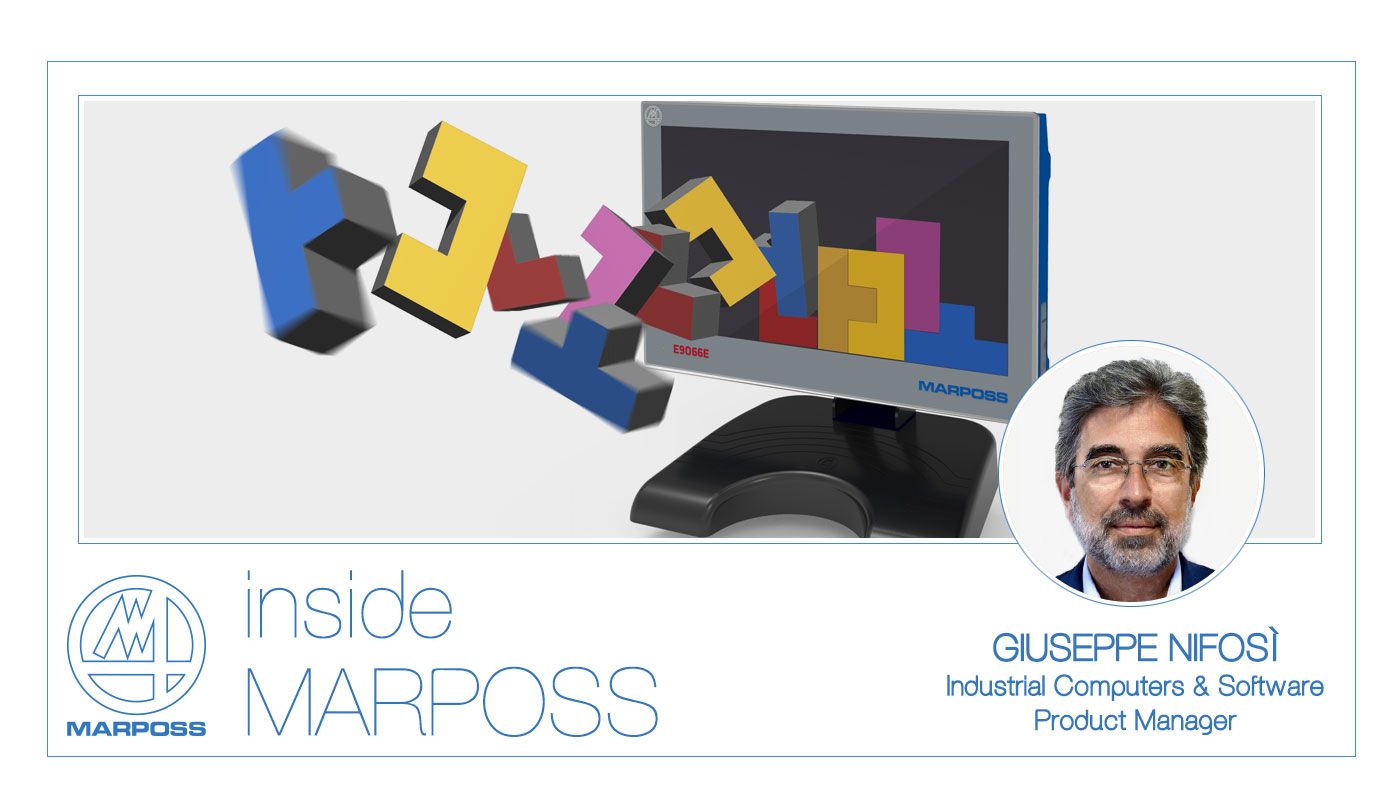 Nowadays, industrial applications require a wide variety of components, sometimes from different suppliers. Nevertheless, shop-floor environments require reliability and endurance throughout the lifetime of all equipment deployed.
The availability of a wide range of industry-standard mechanical components and electronic devices is key to cost-effective and efficient solutions: how easily components integrate and are managed by intelligent systems is crucial to enhance the productivity and safety of industrial operations.
Gauging instruments for industrial applications
Marposs is a leading global player in the gauging industry, offering a seamless, integrated family of products that can be used within a wide range of industrial applications: from simple manual gauging, to fully automatic measurement and inspection systems, providing reliability and consistency along the complete supply chain.
Marposs gauging instruments offers highly scalable, flexible solutions and unparalleled performance for data acquisition and measuring applications, Process & Quality Control and real-time SPC.
Moreover, Marposs gauging instruments can be specifically tailored to the application, providing reliable gauging solutions for all customers.
Embedded solutions for Data Acquisition Systems
Marposs Industrial Computers are designed from the bottom up to withstand harsh working environments and day-by-day operating abuse, assuring the endurance and reliability needed to meet any shop-floor requirement.
The E9066 solutions designed by Marposs are fanless, maintenance-free Industrial PCs that eliminate wear & tear parts like computer fans, heat exchangers and traditional hard disks.
The E9066E™ Embedded Industrial Computer provides an efficient and cost-effective solution for Data Collection, Industrial Control and Production/Factory Automation. It is a diskless and totally fanless computer system, provided in sealed, compact and shop-floor proof enclosures.
The E9066E™-bb is Marposs' highly compact solution, well suited for space-constricted applications. Without an integrated display, this stripped-down version of the E9066E provides the flexibility of connecting a display of any size.
E9066T™ is Marposs' top-of-the-line Industrial computer, designed for mission-critical gauging applications, representing a truly innovative family of modular and reliable industrial computers for Data Collection, Industrial Control and Production/Factory Automation
Benefits along the "measuring chain"
Marposs E9066 Industrial Computers - bundled with QuickSPC™ Measurement & SPC software suite and Marposs GagePod™ Distributed Data Acquisition System
provide a complete and comprehensive 'measuring chain' composed by single-sourcing components and applications from Marposs, which assure reliability and consistency along the supply chain.
Firstly gage makers benefit from consistent, scalable solutions from a single partner that assures continuity of supply over time and long-term technical support. Furthermore, end-users benefit from ease-of-use technologies for all their application needs. Thanks to a wizard-driven user interface, operators can count on reliable, accurate and easy to read gauging instruments to help prevent failure in everyday operations.
Find out more about Marposs Gauging Components, Industrial Computers and Software
Top
Contact us