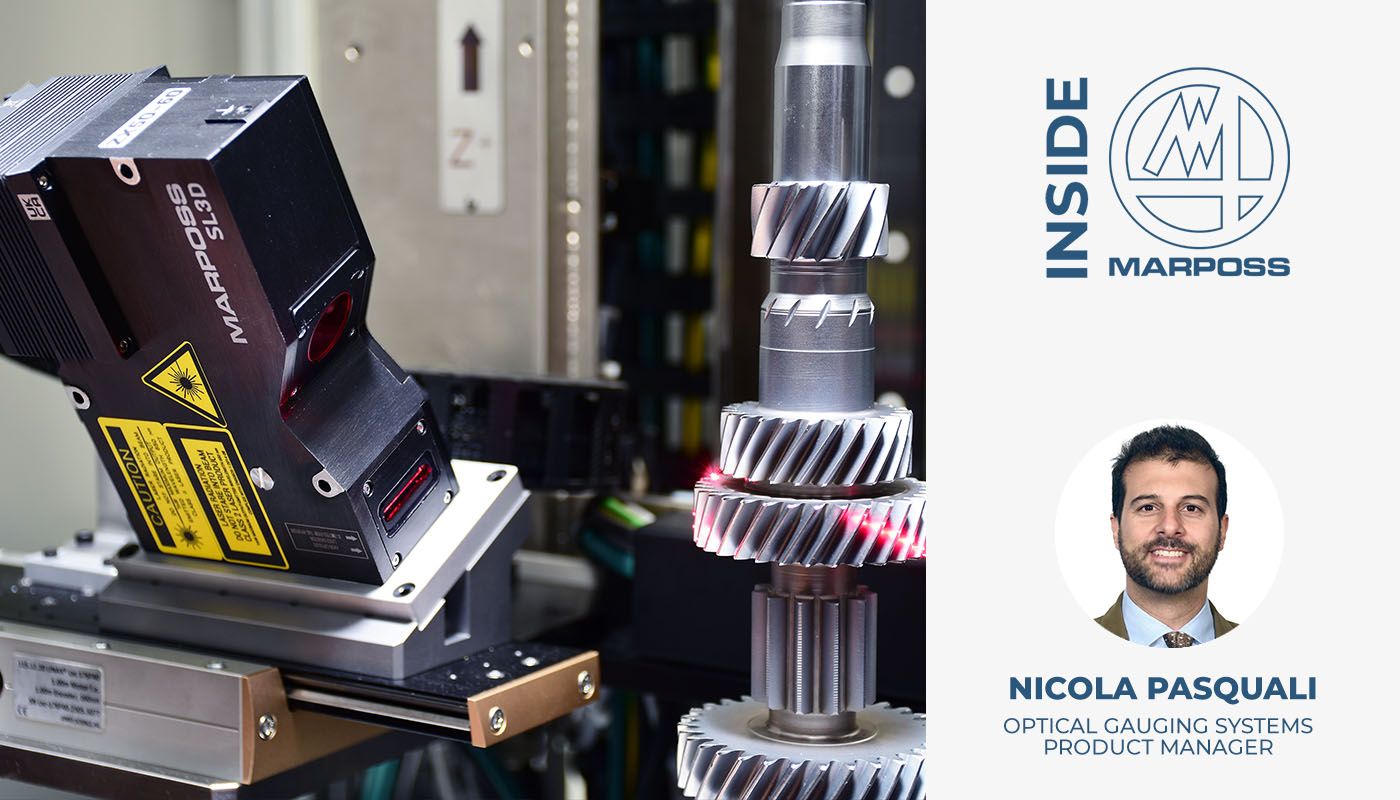 As the market evolves, demanding greater flexibility and more complex measures, Marposs is expanding its Optocloud family by introducing Optocloud Gear. With the rapid growth of the EV market, the importance of gear measuring has surged. Gears are now a primary source of noise in EVs, and the heightened manufacturing quality standards and the quick evolution of EV transmissions need faster and more precise quality checks.
Precision Measurement for EV Gear Components
Within the Optocloud product family, the Optocloud EDU has been a stalwart for measuring e-motor stators. In parallel, the Gear version is dedicated to precisely measuring typical gear features: from the OBD to the helix angle, profile, and micro geometry. The remaining noises become more evident as the combustion engine fades into obsolescence. Reducing gear meshing noise and maintaining a higher production quality are at the top of the list, and Optocloud Gear addresses these challenges.
Advanced Features of Optocloud Gear
The constant evolution of Electric Drive Units requires manufacturers to perform diverse measures to enhance their product quality. Optocloud Gear offers a quick and flexible solution capable of executing complex measures efficiently. Its key advantage is the ability to perform non-contact measurements across multiple sections and positions. The Marposs SL3D triangulation laser, capable of acquiring up to 1000 profiles per second, ensures precise part reconstruction and facilitates various measurements in a short acquisition time. Moreover, the integration of additional sensors expands its measuring capabilities, including internal diameter checks for splines and assembly bores.
The 3D reconstruction provides a clear and comprehensive visual representation to the operator. This enables easy understanding of the data at a glance. Typical views used in contact gear testers are also available. The high-density point cloud allows for more than dimensional aspects such as porosity, cracks, chips, and scratches. These checks add an additional quality layer that can ensure the quality of the gear itself, avoiding noise problems in the End-Of-Line NVH tests and costly repair and disassembly of noisy transmissions.
Optocloud Gear is versatile and can be used both manually or automatically. It suits quality checks in a dedicated room or inline, close to the production lines. This helps to identify quality issues promptly, saving costs and time associated with production.
Top
Contact us