The software suite for the digitalization of metal forming
C-THRU4.0
C-THRU4.0 is the unique interconnection between production machine, process monitoring and production management. The modular MES software from MARPOSS enables a direct network connection between a production level, process monitoring system or dc terminal and the production control with overarching ERP systems. It delivers machine-, operating-, order-, maintenance-, quality- and process data without delay to all departments of the company.
C-THRU4.0 provides a software suite for the acquisition, documentation and evaluation of comprehensive and current production data and enables a well-founded analysis of production processes with targeted optimization measures along the production chain (presses, rollers etc.).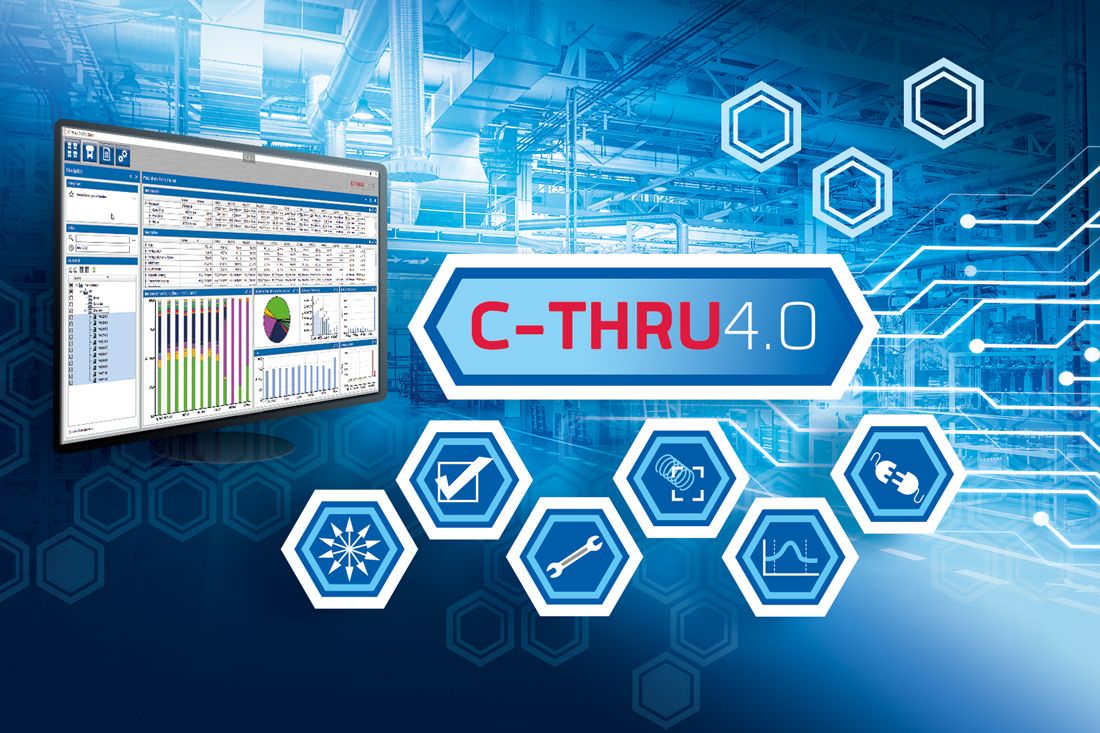 DESCRIPTION
C-THRU4.0 manages plants, departments and machine groups which are equipped with BRANKAMP devices or dc terminals. Relevant production information (like order status, machine speed, scrap percentage etc.) and significant reports are available on various output devices. The suite is a decisive step on the way to managing all resources in the production process. By recording and evaluation of key figures make productivity, costs and quality transparent and traceable.
Special features:
Easy data exchange with various systems via standardized interfaces
Standardized user interface for all types of devices
Storage of the process and production data in databases
Input terminals for machines with and without process monitoring
All BRANKAMP process monitoring devices in the X-series have an MES-interface and dedicated masks to visualize and input production information directly at the machine. The direct interconnection with process monitoring provides the production planning with well-founded and detailed information, which is not available to conventional production control systems.
The software suite can be used to automatize processes, create reports, identify stop reasons, minimize set-up times and optimize the planning of orders or maintenance intervals.
BENEFITS
Reduce set-up and downtimes
Act according to key figures
Optimize lead times
Enhance machine utilization
Store and evaluate process data