Equipment For Leak And Flow Testing
LEAK AND FLOW TESTERS
During the whole production and assembly processes, planning leak testing of components allows the immediate detection of any defective part that would jeopardize quality standards, create rejected products, waste time and money, and provoke claims.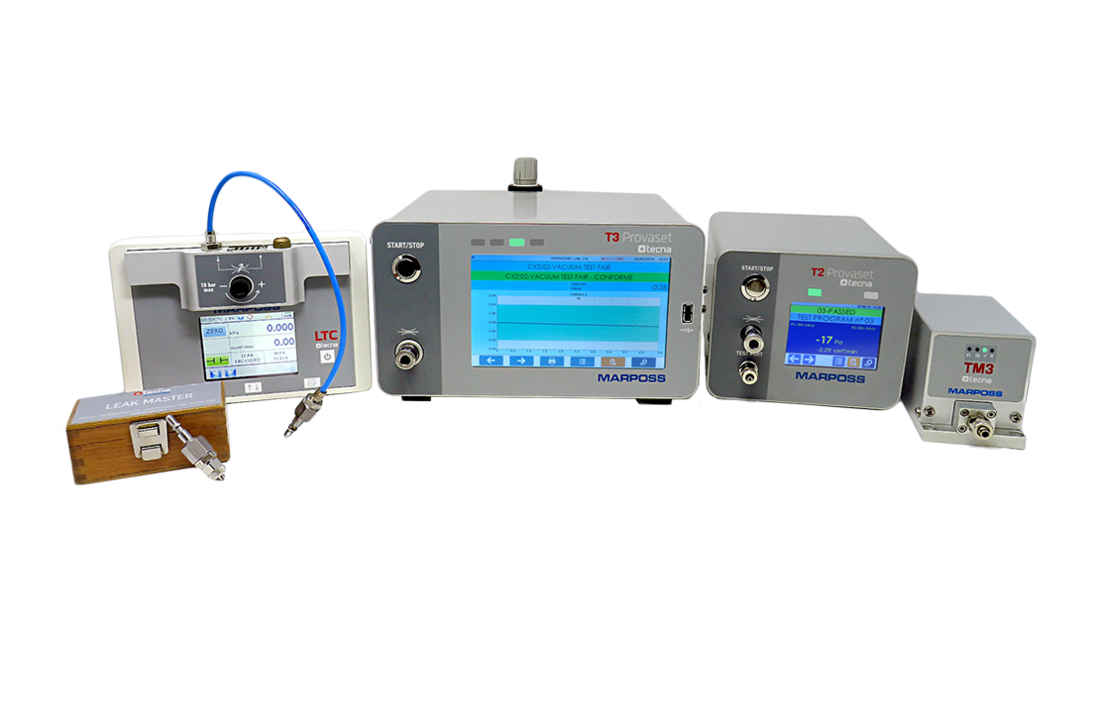 DESCRIPTION
Provaset T3L product line is meant for leak testing in every industrial production sector. Every instrument is designed for leak test by absolute or differential pressure decay, flow test and leak test with direct measure of leak flow rate. Equally, Delta TM3 products are designed to be used for leak and flow tests on automated systems.

Both have Digital I/O interfaces, USB, Ethernet, Serial Lines, up to 300 product programs, Profinet, Modbus, Protocols and a Software Manager which can be coupled to the instruments to collect and save data.
Leak Master and Leak Tester Control are essential devices to periodically check the testing systems, and they can also be used as pressure calibrators.
To know more read the article about Leak Testing Solutions.
BENEFITS
Guarantee compliance with the quality criteria in R&D, production and Quality Control processes
Easy to perform, do not need big investments
Fast, accurate
Equipment is small, can be placed near the product under test
Resolution and performances are suitable for almost every manufacturing industry
Can be managed manually by the operator or automatically by a PLC
All test data can be collected and managed by a dedicated Software Manager
VERSIONS
Series T3L:
Series TM3: