Dental Implants Optical Inspection
In the Healthcare Industry, quality controls in the manufacturing environment are not just a compelling target of the production execution. Manufacturing integrity and part compliance are strictly connected to patients, their safety, and definitively their lives.
No matter if the manufactured workpiece is a dental implant, bone screws or a plastic component of a syringe, fine and extensive quality inspections are a top priority for the Medical Industry and no trade-off is accepted.
Quality controls are executed through measurements. While measurement accuracy is a fundamental requirement - to guarantee the maximum precision in part validation - it is not the only sufficient requirement for the Industry: high-volume productions call for super-fast inspection solutions, since there is a need to validate the quality of workpieces on a large scale, without compromises.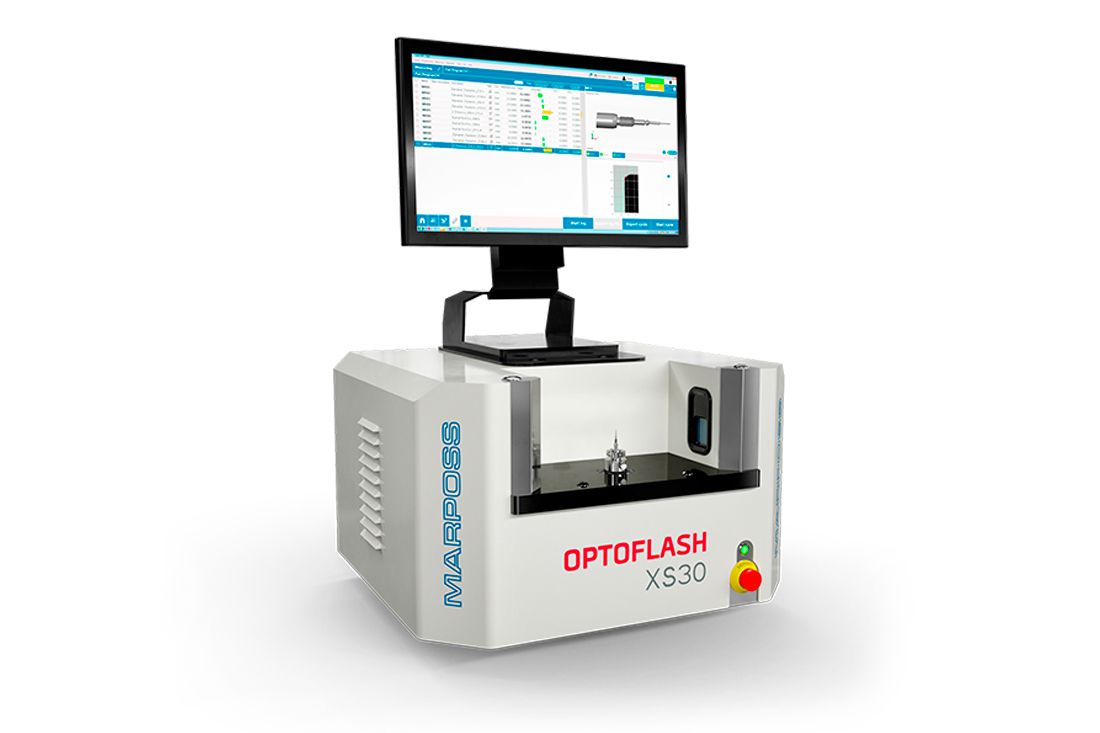 SOLUTION
The Optoflash is the latest addition to the Marposs Flexible Precision Solutions. Thanks to its powerful 2D optical architecture, the Optoflash is accurate and super-fast at the same time.
Through 2D images, features like groove diameters or small distances can be inspected and measured. Threads or thru-holes, generally demanding features to validate in production, are easily measured on the Optoflash.
The Optoflash belongs to the Flexible Measuring Solution Category. It means that application typologies and measurements are both configured by software. As result, the same Optoflash unit can be used by an operator inside the lab or can be easily integrated into a production line and loaded by an automated system like a robot.
The Optoflash is available in two different optical image resolutions, high and super-high, in order to perfectly fit the requirements of the target applications.
The integrated user interface is designed to set up new control plans in a few minutes, without training: the operator can just "drag and drop" the requested measurement tools directly on the part image and this is enough to create a control plan to be executed automatically in production.