Touch Probe for Tool Setting
T18
The T18 is a compact tool inspection and monitoring touch probe that can help to reduce the quantity of rejects caused by undetected tool breakages during unmonitored machining processes. Thanks to its versatility, it may be configured for use on both lathes and machining centres.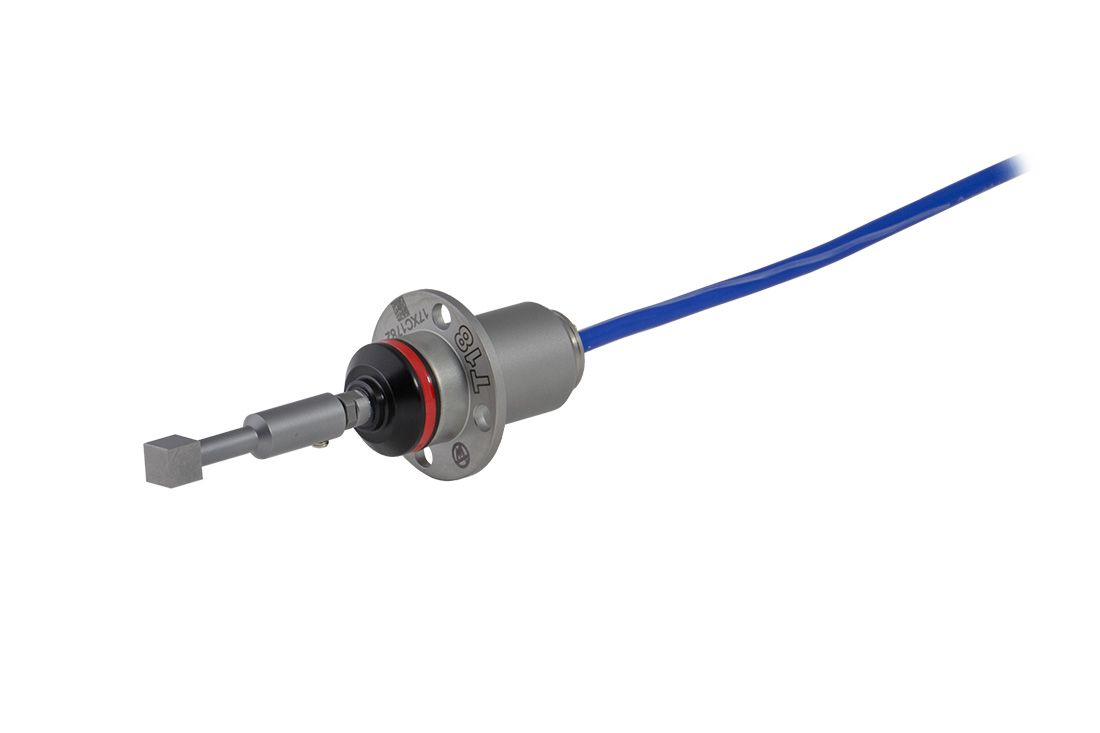 DESCRIPTION
The compact T18 probe is ideal for use on machining centres and lathes, and permits the user to monitor the part dimension tolerances by measuring and checking the integrity of the tools. In particular, it performs the following checks:
determining the tool offset
tool pre-positioning
tool wear correction
The probe is designed to be used with the E32U interface
BENEFITS
Increased production quality
Reduced cycle time
Speed and accuracy of tool setting
Precise measurements with drift correction
Highly resistant to the ambient working conditions
TECH SPECS
For all technical characteristics, please refer to the table in the DOWNLOAD section.
VERSIONS
T18: The T18 probe is designed to be used with the E32U interface
T18 with integrated interface: the T18 probe with integrated interface does not require an external interface
Download
BROCHURES AND MANUALS
TECHNICAL DOCUMENTS