Software for Reducing the Cycle Time
HYPER PROBING
Hyper Probing is the software solution designed allow every machine to realise its maximum productive potential, drastically reducing cycle times. In fact, thanks to its key functions (Smart Calibration, Smart Touch e Smart Retraction) Hyper Probing is able to select independently the appropriate strategy for optimising the measurement cycles on the machine, while respecting the tolerance limits regarding the position of the work piece and the repeatability range, as defined by the operator.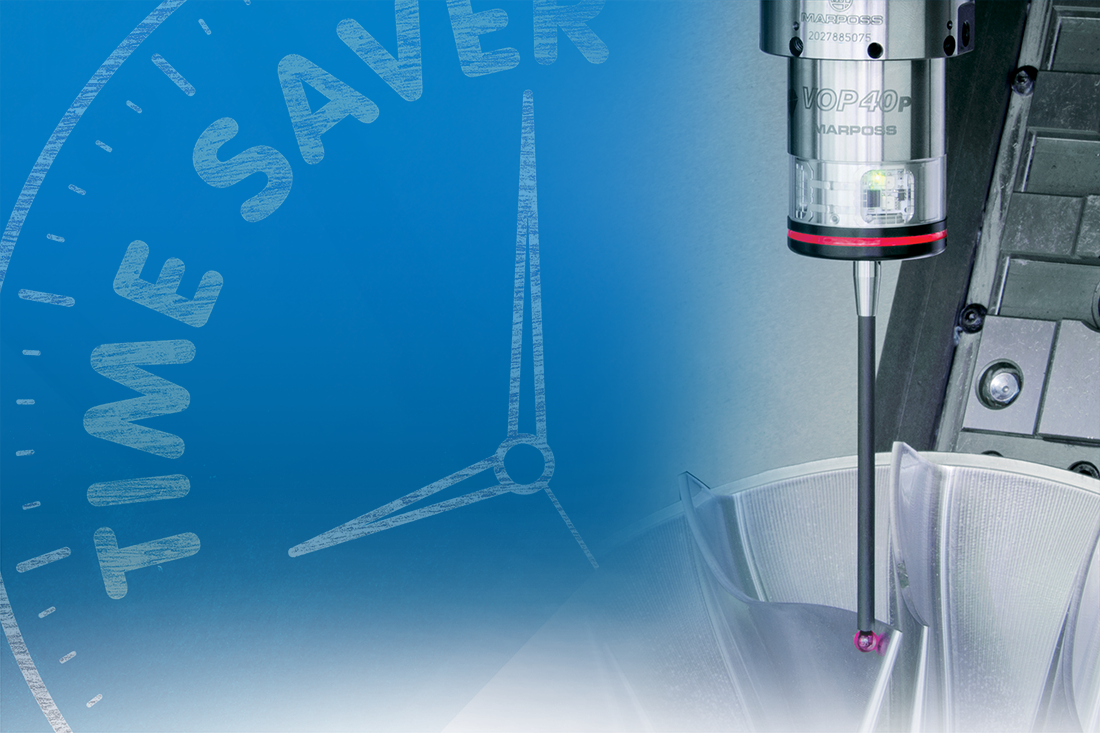 DESCRIPTION
Hyper Probing is a dedicated software package intended for use with Marposs touch measurement systems on a vast range of machine tools. Designed and developed to speed up the measurement process, it reduces the cycle time drastically, without affecting the metrological performance of the Marposs probes, thanks to its capacity to enable the machine tool to realise its maximum performance specifications.
A self-learning algorithm allows the system to select the fastest touch solution independently, automatically optimising the measurement process and reducing the cycle time by up to 80% (with respect to standard cycles), while ensuring the desired repeatability limits are always respected.
BENEFITS
Maximisation of good/reject workpiece ratio
Automatically optimises measurement cycles
Reduces measurement cycle times by up to 80%
Guarantees the requested repeatability limits
Obtains the best possible performance from every type of machine, while guaranteeing the respective limits