Interface Unit for High Frequency and Hard-Wired Transmission Systems
E32S
The E32S interface can be used to connect probes that use high frequency and "hard-wired" transmission systems.
This means it is possible to use a single interface when necessary to monitor both the work piece and the tool at the same time.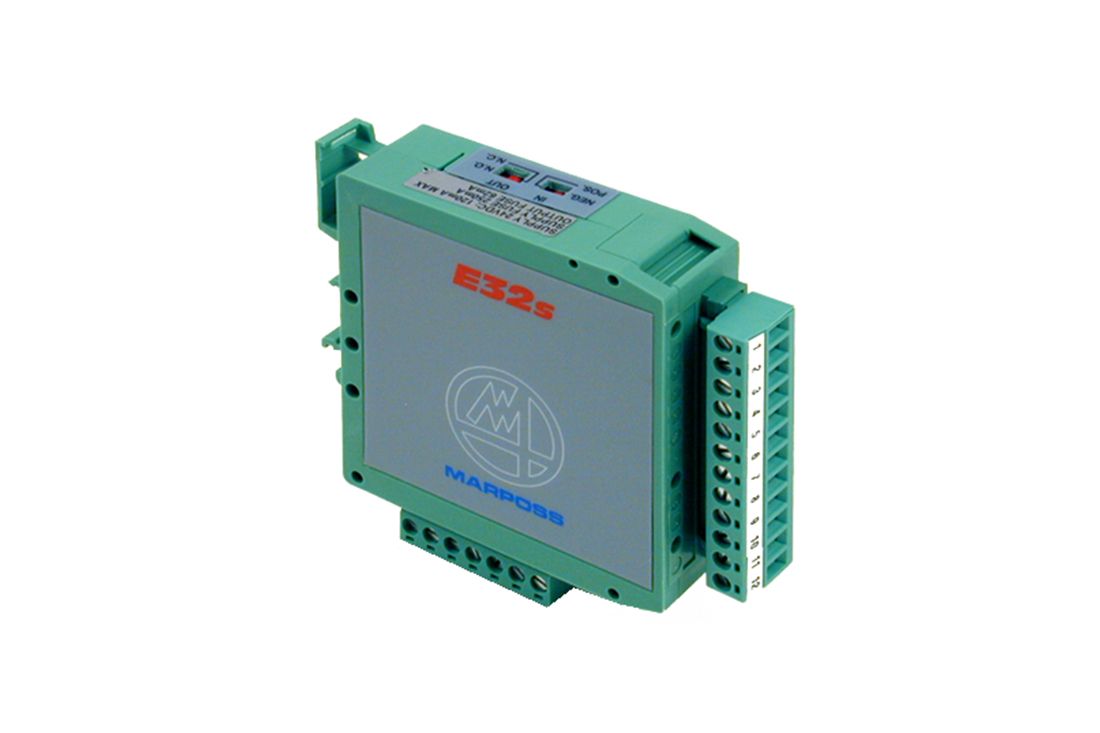 DESCRIPTION
The E32S manages work piece and tool monitoring probes.
It is possible to select between the two probes either manually, by using the switch mounted on the unit, or automatically, by means of a CNC command (Code M) In order to satisfy every possible operating requirement, the following connection configurations are possible, depending on the type of transmission required by the application:
one HF transmission probe and one hard-wired probe
two HF transmission probes
two hard-wire probes
BENEFITS
Quick and simple to install and set-up
A single interface for applications that require tool and work piece monitoring
TECH SPECS
For all technical characteristics, please refer to the table in the DOWNLOAD section.
Download
BROCHURES AND MANUALS
TECHNICAL DOCUMENTS