Electrical Testing on Prismatic Battery Cells
Marposs provides complete solutions for battery cells inspection. Thanks to the polyhedric competences made available by the companies of the Group, the cells can be measured to check dimensional characteristic, safety conditions, and electrical functional parameters.
Different customized solutions can be proposed, depending on the type of cells (prismatic, cylindrical or pouch) and the requirements for integration in the manufacturing line.
These machines can be used either for End-of-Line (EOL) testing in battery cells manufacturing, or for Beginning-of-Line (BOL) testing and sorting in module assembly lines. A proper Xive assembly strategy of the cells into the module and pack, based on the measured parameters, can guarantee a better balancing and improve the global quality of the product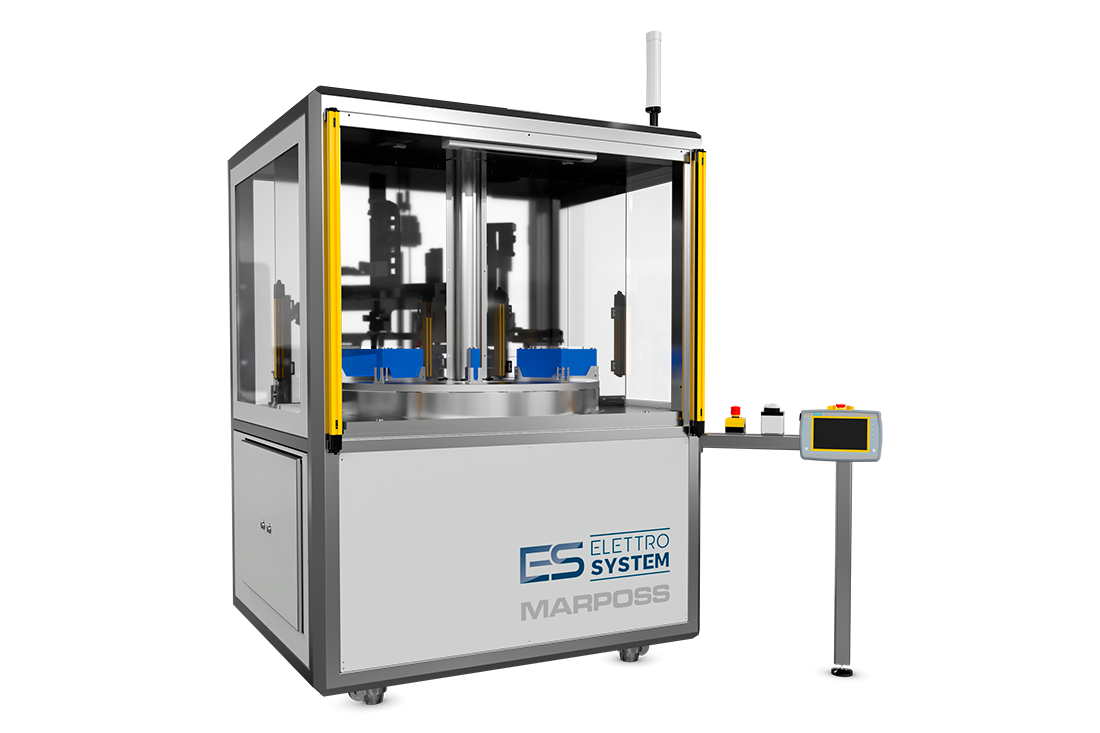 DESCRIPTION
Example of testing machines for prismatic cells:
An extremely compact bench, predisposed to be used as stand-alone testing station or to be automatically loaded by robot. It is a configuration particularly suitable for use in pilot lines, or for production lines with low-medium rates. Different solutions can be proposed for mass production.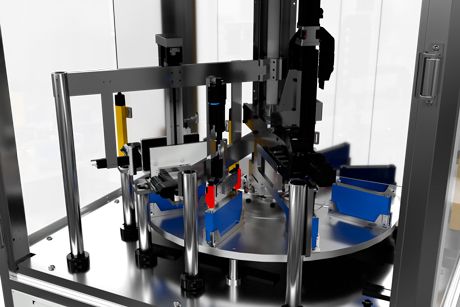 Being based on a turning table, the cells are loaded by an operator or an automatic system ensuring the safest working conditions.
The arrangement of the cell nest is punctually determined, in terms of number and shape, according to specific cell model and size.
The number of nests (up to eighteen) guarantees the autonomy of the machine and the operator interaction.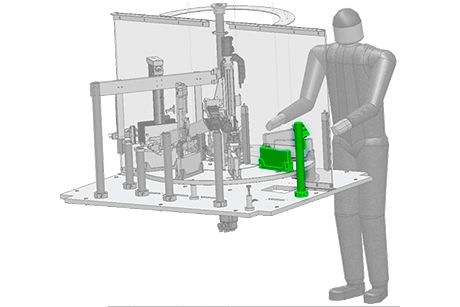 After the identification of the cell, the preliminary measurement is the dimensional assessment.
A dedicated gripper, actuated by a servocontrolled two-axis manipulator, acquires the thickness of the cell in different contact points along the body of the cell itself. Number and position of the measuring points can be freely programmed according to customer's requirements.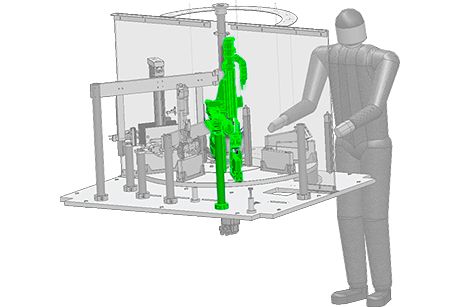 The main station is dedicated to the electrical testing, where pogo-pin device closes the circuit between anode and cathode with a controlled force.
Different measurements can be performed, according to customer's specifications:
Open Circuit Voltage (OCV);
Alternate Current Internal Resistance (ACIR-1kHz);
Direct Current Internal Resistance (DCIR);
Electrochemical Impedance Spectroscopy (EIS).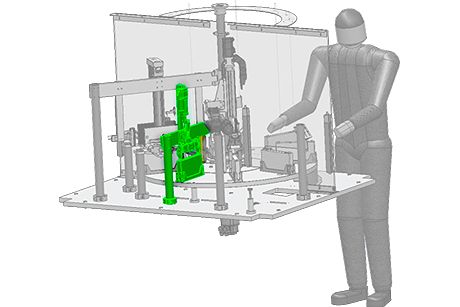 The last testing station is dedicated to check the perfect insulation of the external enclosure (HV test or High Voltage Insulation test).
A conductive foam is adopted as diffuse contact element of the system, to guarantee the complete examination of the sides of the whole external surface.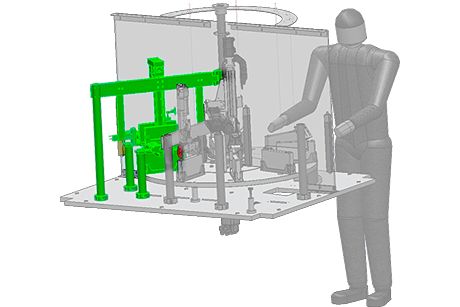 BENEFITS
high adaptability to the different types of prismatic cells
solution predisposed for manual and automatic part loading
wide range of electrical tests available
Xivity of the active test
data logging for industry 4.0 compliance
possible applications for part grading and Xive assembly of cells into the module
compact solution
maximum accessibility for easy maintenance
VERSIONS
Manual part loading
Automatic part loading
Defined according to customer's specifications
TECH SPECS
Manual station

| | |
| --- | --- |
| Theoretical cycle time |  45" |
| Efficiency (OEE) |  90% |
| Real production |  600-700 cells per shift |
| Dimensions (hwd) |  2.000 x 1.600 x 1.400 mm |
| Autonomy |  Upto 6,7' |

Automatic station

Defined according to customer's specifications

 
Download
BROCHURES AND MANUALS
| | Brochure |
| --- | --- |
| English | ELECTRICAL TESTING ON PRISMATIC BATTERY CELLS: (4.49MB) |
| Japanese | ELECTRICAL TESTING ON PRISMATIC BATTERY CELLS: (376.81kB) |
| Korean | ELECTRICAL TESTING ON PRISMATIC BATTERY CELLS: (4.60MB) |