Leak Test Helium
HELIUM TEST BENCH FOR COOLING DISTRIBUTION UNITS
Our test benches verify the tightness of the CDU using the global testing technique in a vacuum chamber and, if required, carry out a mechanical stress test on the component. For this purpose, chamber has been specifically designed to be able to support pressures greater than the atmospheric one. Appropriate safety devices exclude damages to the chamber in the event of possible overpressures which could be caused by the failure of the component under test.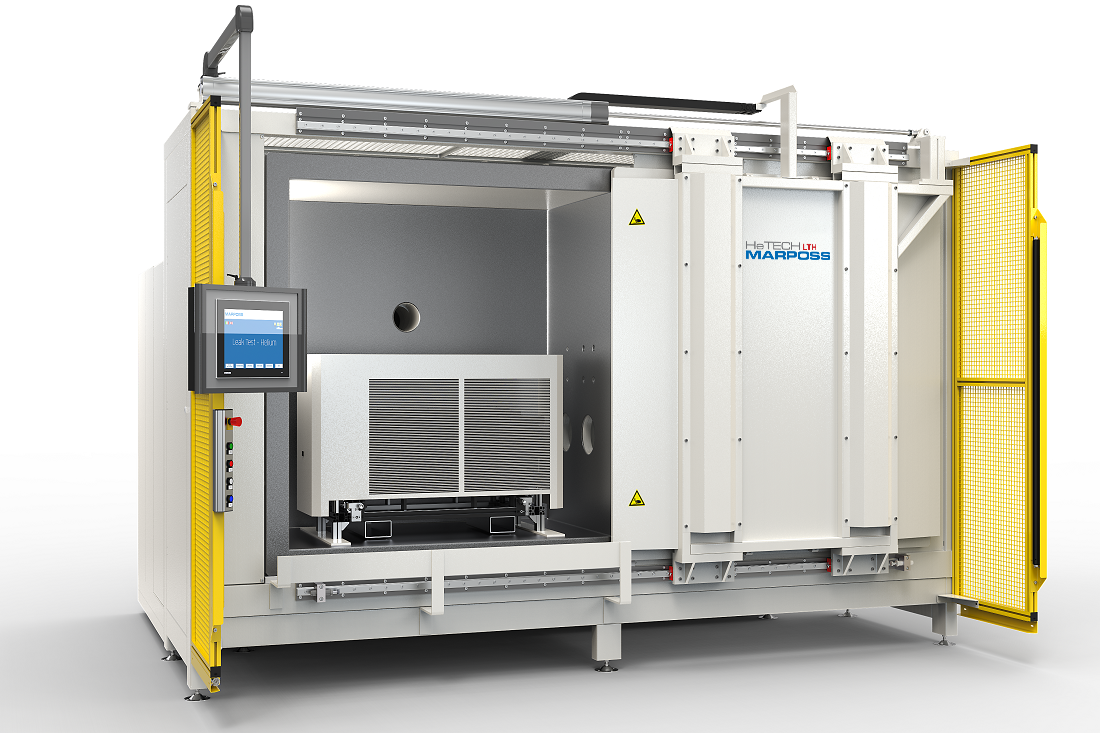 DESCRIPTION
HeTECH/Marposs machines are able to test different models of complete refrigeration units with a simple change of joints.
Our test systems are available in multiple layouts to meet customers' space and productivity needs.
Despite its large volume (about 20 litres), the component is pressurized at 150 bar when in test .
Test pressures, rejection thresholds and productivity that all our machines can reach may vary according to the technical specifications of the component and the production needs of the User.
BENEFITS
Pumping system placed on a cart for easy maintenance
Dedicated Electric and Pneumatic cabinet
Ventilation and Sound proofing of the pumping system
Total Flow vs Partial Flow
Possibility to be interfaced with a helium recovery system
Tooling interchangeability
Multiple circuits components testing
Full traceability of the tested component
Ready for MES communication