Flexible Machine for the Hard Disk Drive Industry
OPTOFLEX™ HDD
At the core of any hard disk is the Head Stack Assembly, representing its' key component and requesting highly accurate and reliable checks.
For the computer Hard Disk Drive (HDD) industry segment, the Marposs Optoflex™ HDD is the industry "de-facto standard" for the most critical measurements of the Head Stack Assembly slider.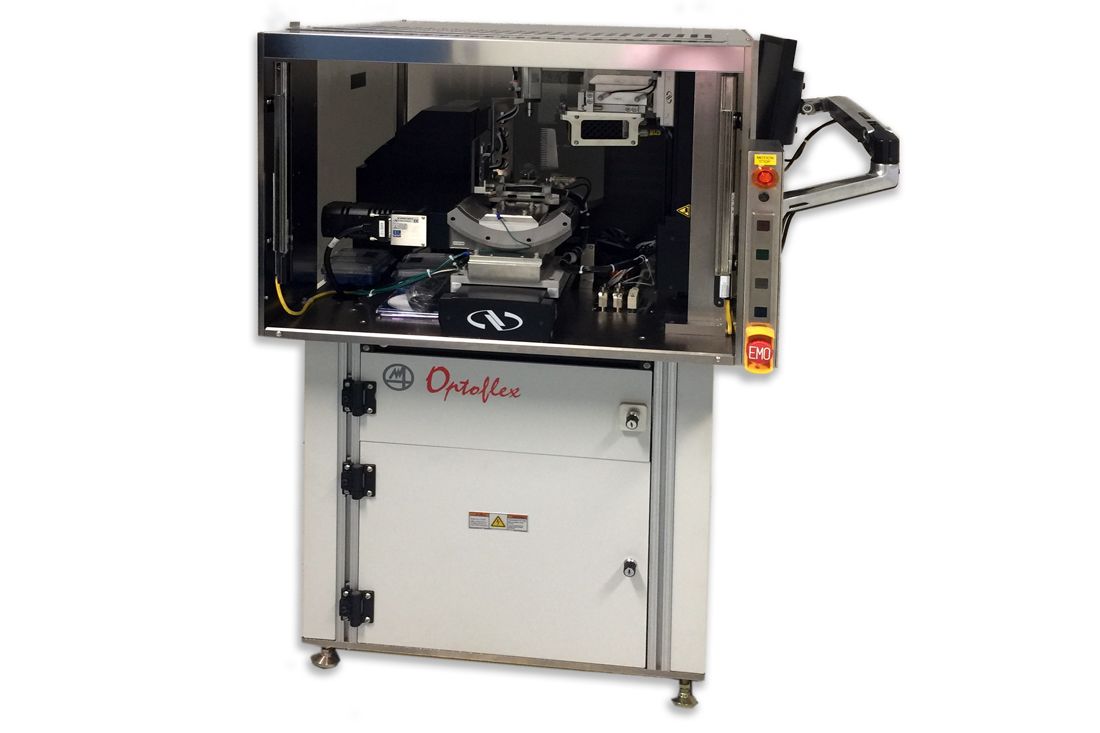 DESCRIPTION
The checks performed are:
slider static attitude Pitch
slider static attitude Roll
slider Head alignment
slider gram load
All measurements are taken simultaneously in a fraction of seconds, at the highest market quality level.
Additionally, the patent-pending Marposs "Opt-Adjust", designed for the Actuator Pivot Flex Assembly (APFA) measures and adjusts each tip high, with a so-called "floating measurement plane."
BENEFITS
the industry "de-facto standard" to check the Head Stack Assembly (HSA) slider
automatic check of all critical components
immediate results, thanks to the simultaneous measurement of all characteristics
highest market quality standards