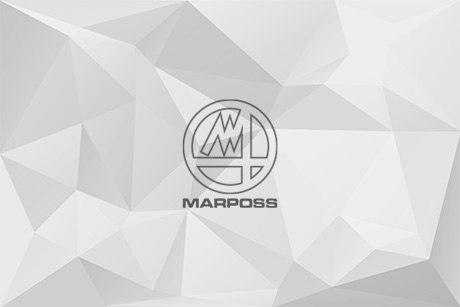 Measuring and documenting critical dimensions of machined parts is an issue facing many plants and shops, regardless of the size of parts to be gaged.
For measuring large-size bores up to 20" (508-mm) diam, Marposs designed a fabricated gage nose piece carrying measuring contacts, into which a handle containing the measuring apparatus is mounted.
Bob Harman, Product Manager for the TESTAR Division in Marposs Corp., Auburn Hills, Mich., interviewed by Manufacturing Engineering.
...
Read the
Technology Chases Production
article, that first appeared in the February 2008 issue of Manufacturing Engineering Magazine.
Copyright Notice: 2008 Copyright by Society of Manufacturing Engineers. All rights retained. This article may only be viewed or printed one (1) time for personal use. User may not save any text or graphical items to hard drives or duplicate this article in whole or in part in any medium. This article appears with permission from Manufacturing Engineering®, the official publication of the Society of Manufacturing Engineers (SME). www.sme.org.