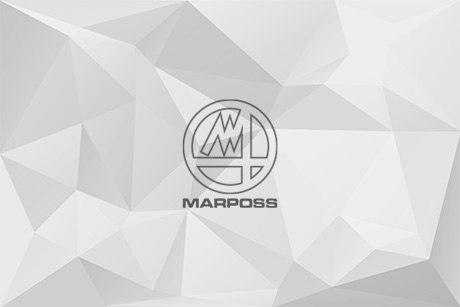 Nagoya, January 12, 2005
Stefano Possati, President of Marposs S.p.A., received the prestigious News Digest Marketing Award for the year 2004.
The award has reached its twenty-first year and is conferred by the Japanese publisher News Digest Publishing Co. Ltd. (
http://www.news-pub.co.jp
) to top managers of companies whose contribution to Japanese industrial development in the field of equipment for the production and automation excels in terms of strategic innovation and concrete achieved results.
The strict selection procedure, that gathered the judgment of fifty Japanese operators representing manufacturers, academy and information, highlighted the following four motivations:
Marposs possesses the biggest global market share of in-process measuring equipment and actively utilizes its research and development resources to offer advanced-technology products.
Marposs applies metrological technology that guarantees added value and tested reliability to a wide range of products featuring unique quality standards.
Marposs' international direct sales and service network, with the support of agents and distributors, is able to offer to worldwide customers the best possible solutions that match the specific integration needs of every market.
Marposs, in its role of excellent global company, places itself at the highest levels for the supply of metrological equipment designed to solve countless in-process and post-process measurement applications in the workshops all over the world.
The award was presented to Mr. Stefano Possati by Mr. Hachiro Higuchi, President of News Digest Publishing Co. Ltd., during the New Year Meeting held at the Castle Plaza Hotel in Nagoya, at the attendance of more than six hundred executives and managers, representative of the Japanese manufacturing sectors.
In presenting Marposs, President Higuchi emphasized the exceptionality of the event, in that it is just for the second time in the twenty-year history of the award that a non-Japanese company has been included within the honored category of Japanese leader companies, like Fanuc, Mazak and Mitutoyo.
Stefano Possati expressed his thanks and reminded the attendees how Marposs' commitment to quality, to continuous innovation and to widespread customer service reflects the deep values established by the founder Mario Possati and provides its most accomplished and dynamic manifestation in the investment strategy with which Marposs responds to the great opportunities of development that characterize the modern Asian markets.