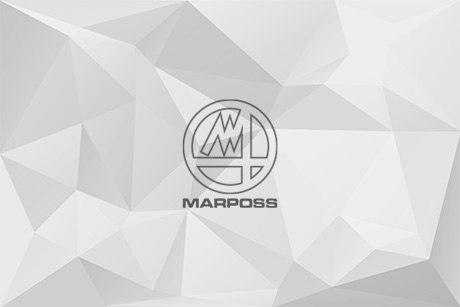 Marposs® announces Merlin Plus Box™, the next generation of its gage computer, for measuring applications in the shop floor environment and basic statistical analysis. Merlin Plus Box™ combines the concept of the ease of use with a hardware architecture platform like a "Black Box". It has been packed with the best in compact size, connectivity, reliability, performances and embedded technologies such as a powerful SSD memory.
Merlin Plus Box™ comes with the Microsoft® operating system, Windows® 7 Embedded. It features an Intel® ATOM™ processor for fast performance, a responsive user interface and captivating graphics. Merlin Plus Box™ is a fanless, diskless computer provided in a sealed, compact and shop floor proof enclosure. This embedded architecture avoids the use of wear & tear parts like fans or rotating media, therefore Merlin Plus Box™ comes across as a robust, reliable, maintenance free system.
Merlin Plus Box™ offers innovative software features capable of acquiring data from cabled and wireless measurement devices and it provides a basic statistical control software (SPC). Data could be stored, in CSV or DFQ format, locally or exported to an external USB stick or through a LAN network. Merlin Plus Box™ offers an easy-to-use user interface supporting both multi-language and multi-user management.