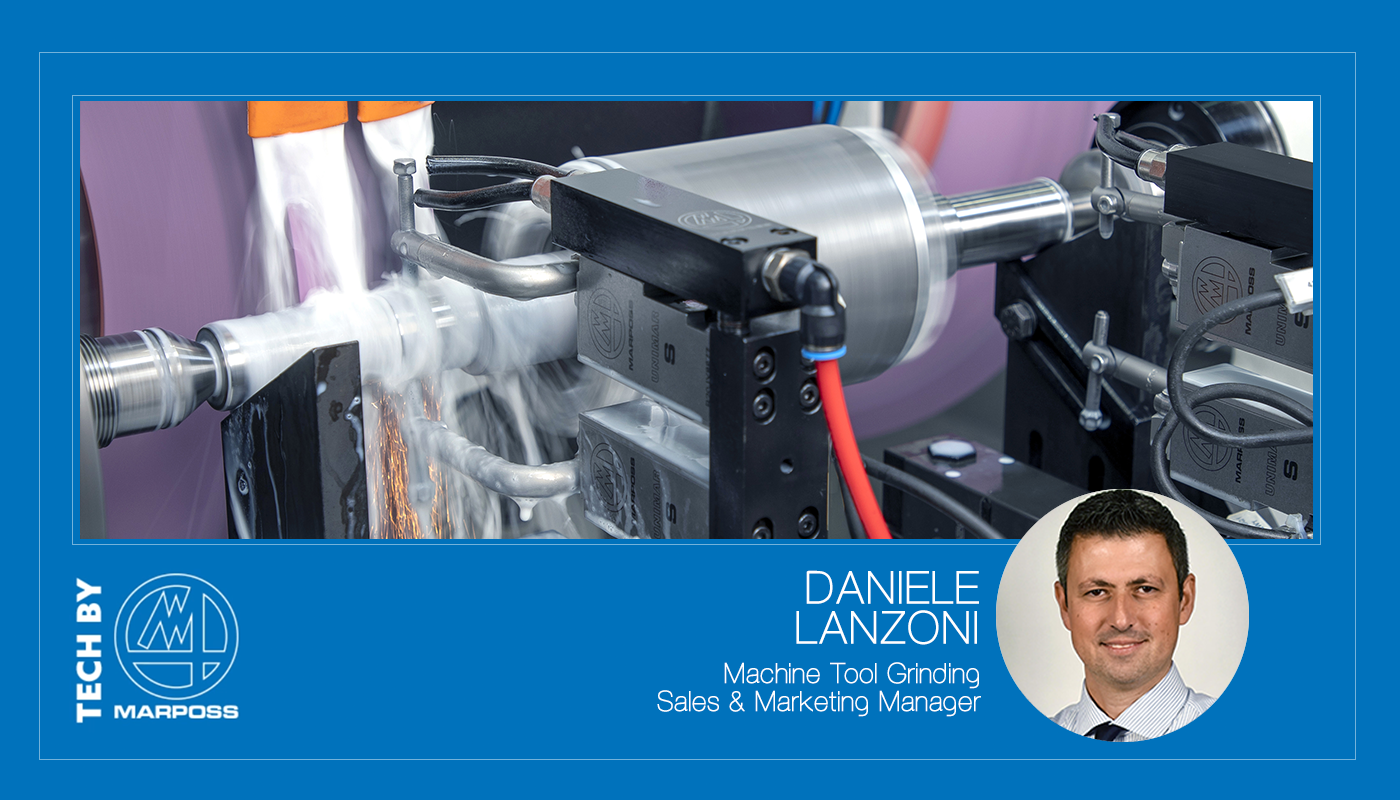 Nowadays the transition to E-mobility is one of our most thrilling challenges. Vehicle characteristics, such as energy consumption, vibration and noise, which have always been important to limit, are ever more critical in the new generation of cars. Fully electric vehicles require fewer mechanical components but the need for high-quality processing is increasing.
Over many years, Marposs has gained enormous experience in the control of grinding processes to meet production quality requirements. Through this experience, a number of products have been developed that prove to be essential in the grinding of E-mobility components.
Motor and transmission shafts ground on machines employing Marposs Unimar in-process gauges ensure strict tolerances are achieved.
Ring gears, input shafts, intermediate shafts, pinions and all the planetary elements are ground with surface profile and surface finish being important targets. Advanced gear grinders are designed to control the twist and texture of gear tooth surfaces. Grinding wheel vibration is eliminated thanks to the active control provided by Marposs Dittel Wheel Balancer systems, which continuously monitor and compensate for this condition.
One of the challenges in grinding bearings is the control of internal bore diameters. Marposs Thruvar is the ideal gauge for this type of application. In-process measurement facilitates mass production of bearings with tighter tolerances required by E-mobility.
For every operation, better surface quality demands an increased frequency of dressing cycles. Marposs Dittel AE Ultrasound acoustic sensors are the best way to monitor and control the dressing cycle. Wheel wear is optimized limiting the abrasive material removed from the grinding wheel in each dressing pass, guaranteeing wheel surface integrity after each dressing cycle.
Other elements of E-mobility vehicles are gaining crucial importance.
Braking systems require new regenerative components for energy recovery whilst respecting new environmental requirements for traditional units. Looking further ahead, we also see other technologies on the horizon like hydrogen. With fuel cell solutions, we can assume the massive need for dedicated production plants.
We also need to consider that in this first phase, E-mobility is mainly supported by hybrid vehicles where the electric motor is combined with the traditional engine. This gives the advantage of a more gradual transition with a consequent increase in terms of product complexity, which is beneficial for the entire production chain.
The endothermic part still needs the well-known mechanical elements like camshaft, connecting rod and crankshaft, which are ground as well. Specific solutions like the Marposs FenarL are available to control crankshaft production on orbital grinders.
It is clear that E-mobility, at least in the full electric form, cannot be an immediate and full replacement for the internal combustion engine. Internal combustion, hybrid and full electric must run in parallel for a gradual transition. Diversification will also be present according to specific geographical areas. In some cases the internal combustion engine still has a future.
In addition to this phenomenon, the number of vehicles produced worldwide, regardless of the form of propulsion is constantly increasing. The total effect is that the demand for high-quality mechanical components continues to grow.
Shafts, bearings, gears, transmission screws, braking systems etc, require ever increasing quality, meaning more and more grinding operations are needed. Marposs has in-process grinding control at its roots and, as we have done for the last 70 years, we keep moving forward to achieve the next technological goal.
DISCOVER MORE ABOUT OUR SOLUTIONS FOR GRINDERS
Top
Contact us