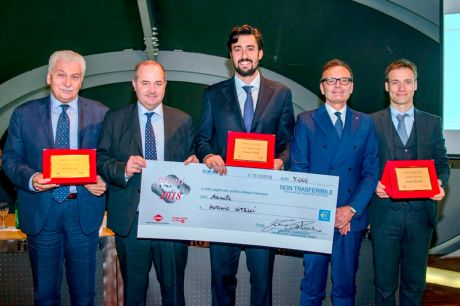 For over 40 years the UCIMU awards support the cooperation between universities and companies.

During the ceremony (October 13th at BI-MU in Milan), with the participation of Mr Dario Galli, Undersecretary for Economic Development, UCIMU Foundation awarded 7 new engineers for the best degree dedicated to the Italian machine tool industry.

We are proud to announce that Antonio Vitelli wins the UCIMU 2018 award with his thesis entitled "Development of an improved and generalized model for predicting the morphology of the machined surfaces in milling operations".

Marposs was rewarded for the support provided to the realization of the elaborate that had to be developed with close relevance to the business of the machine tool industry.
 
Top
Contact us