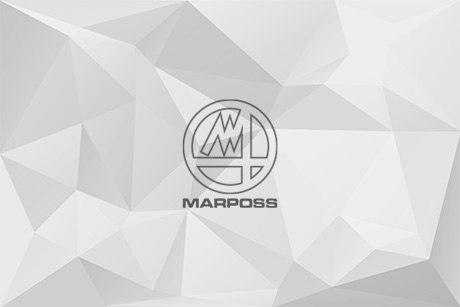 Bologna, November 24, 2010

Marposs S.p.A. of Bentivoglio (Bologna) was awarded, in the class "Top Investor in China 2010", in the context of the fifth edition of "China Awards". This event was organized by the Italy China Foundation and MF-Milano Finanza with the sponsorship of the Ministry of Economic Development, Ministry of Environment, and Ministry of Foreign Affairs, the partnership of the Italian Chamber of Commerce in China, and the contribution of Intesa Sanpaolo.

The "China Awards" have the aim of rewarding the Italian companies that best perceived the opportunities of the Chinese market and of the Chinese entities that excelled in Italy. The awards, divided into seven classes, were awarded by prestigious judges presided by Cesare Romiti (President of the Italy China Foundation) and Paolo Panerai (Vice-President and managing director of Class Editori), and including, among the others, Alberto Bombassei (President of Brembo), Francesco Merloni (President of Ariston Thermo), and Umberto Vattani (President of ICE).

The "Top Investor in China" was awarded to Italian companies that most significantly invested in China in 2009. Marposs, present on the Chinese market since 1986, in 2009 built a plant in Nanjing of 14.000 sqm that employs about 300 persons. This plant, which is now completely operative, is dedicated to the design and manufacture of Marposs measuring systems meant for the Chinese national market.

The "Top Investor in China" award was collected by Stefano Possati, President of Marposs Group, on November 24 at Palazzo Mezzanotte in Milan, during a charity dinner whose proceeds were given in favour of the LifeLine Express project, a hospital train that travels through the most remote lands of China to cure cataract, a pathology that every year affects 400.000 persons, even children, in that Country.

This is the second consecutive year Marposs is awarded as a confirmation of its presence and investments in the Asian area. Indeed in 2009 it was awarded the "Japan Award" in the class "Creators of Value", in the first edition of the award instituted by the Italy Japan Foundation in alliance with MF-Milano Finanza.

These awards for the Asian markets are linked to the prestigious "News Digest Marketing Award" received in 2005 for the contribution made to the Japanese industry in the development and innovation of the production systems.