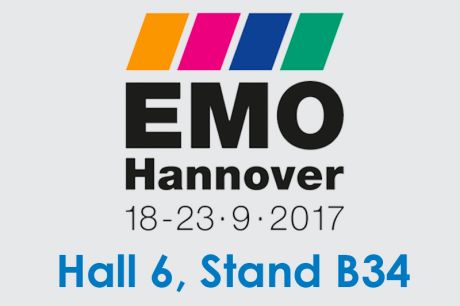 At this year's EMO Marposs will be introducing a completely new promotional concept. This year's message is: "Marposs is your best partner for practically every control solution throughout production lines."
Marposs 300sqm booth will be simulating two production lines; one line is for shaft type and the other is for cubic type workpieces. To maintain familiarity with the majority of potential visitors, the bulk of the booth will represent the automotive sector. However, it's important to note that similar solutions can be used in a wide variety of markets: electronics, medical, energy and more. Furthermore, a special focus will be dedicated to two markets strategic for the future: aerospace and e-mobility.
Each line will be displaying different solutions for the various stages of production line that can save time, reduce cost and improve quality. Walking into the booth you will be guided through each stage of the production line. Starting from the foundry, which will be monitoring the workpieces' thermal die surface with Marposs newly developed technology, till the final check where automatic solutions for quality control are displayed. Due to the fact that we are simulating a real manufacturing plant, we could not miss out on the chance to show an Industry 4.0 area where we will be displaying real-time data collection and analysis from the units on the booth.
To see how we can be your primary partner for many solutions, visit us at EMO in Hall 6, Stand B34.
Top
Contact us