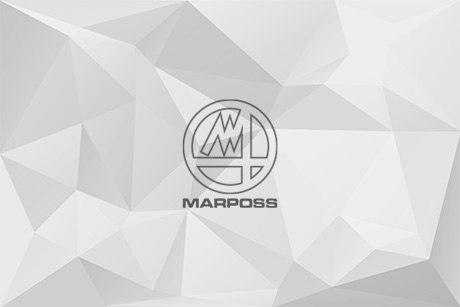 Marposs S.p.A. (Bentivoglio, Italy) received the 2005 Global Supplier Award for Manufacturing Goods and Services from DaimlerChrysler AG at DaimlerChrysler's third annual Global Supplier Awards program on January 11, 2006, in Detroit.
Host Thomas W. Sidlik, the DaimlerChrysler AG Board of Management member responsible for Global Procurement and Supply, said
"This award recognizes [Marposs] as an outstanding performer that provides us with high quality parts and services with appropriate technology, delivered on time, at a fair price. Winning this prestigious award is an impressive recognition of outstanding global performance of your company and its employees"
.
The award, one of only eight given this year, honors top global suppliers to the Mercedes Car Group, the Chrysler Group and the Commercial Vehicles Division, with annual volume over $1.2 million (EUR 1 million), for benchmark performance in quality, systems cost, technology and supply. Other recipients included Dell Inc. (USA), Denso Corp. (Japan), Gentex Corp. (USA), Johnson Controls Inc. (USA), Mubea (Germany), NYK Line (Japan), and Yazaki Corp. (Japan).
In accepting the award, Mario Gelsi, Managing Director of Marposs S.p.A., said:
"Receiving this award is a great moment in the long-term relationship between Marposs and DaimlerChrysler, which has always been based on a shared commitment to quality and reliability"
.
The successful collaboration between Marposs and DaimlerChrysler has evolved over the years based on gauging systems supplied to the DCX Commercial Vehicles Group and the automotive engine groups of both DCX and Mercedes. Marposs also has been a significant contributor to DCX Transmission manufacturing and the production of many other powertrain components.
"Your company's strive for excellence and outstanding global performance is why [Marposs] was chosen for this award"
stated Mr. Thomas Sidlik.
"A critical factor in the success of these projects was that we could rely on the dedication of the Marposs teams during each project phase"
stated Dr. Heinrich Reidelbach, Vice President - International Procurement Services (IPS).
"This special support from Marposs can't be rated highly enough"
.