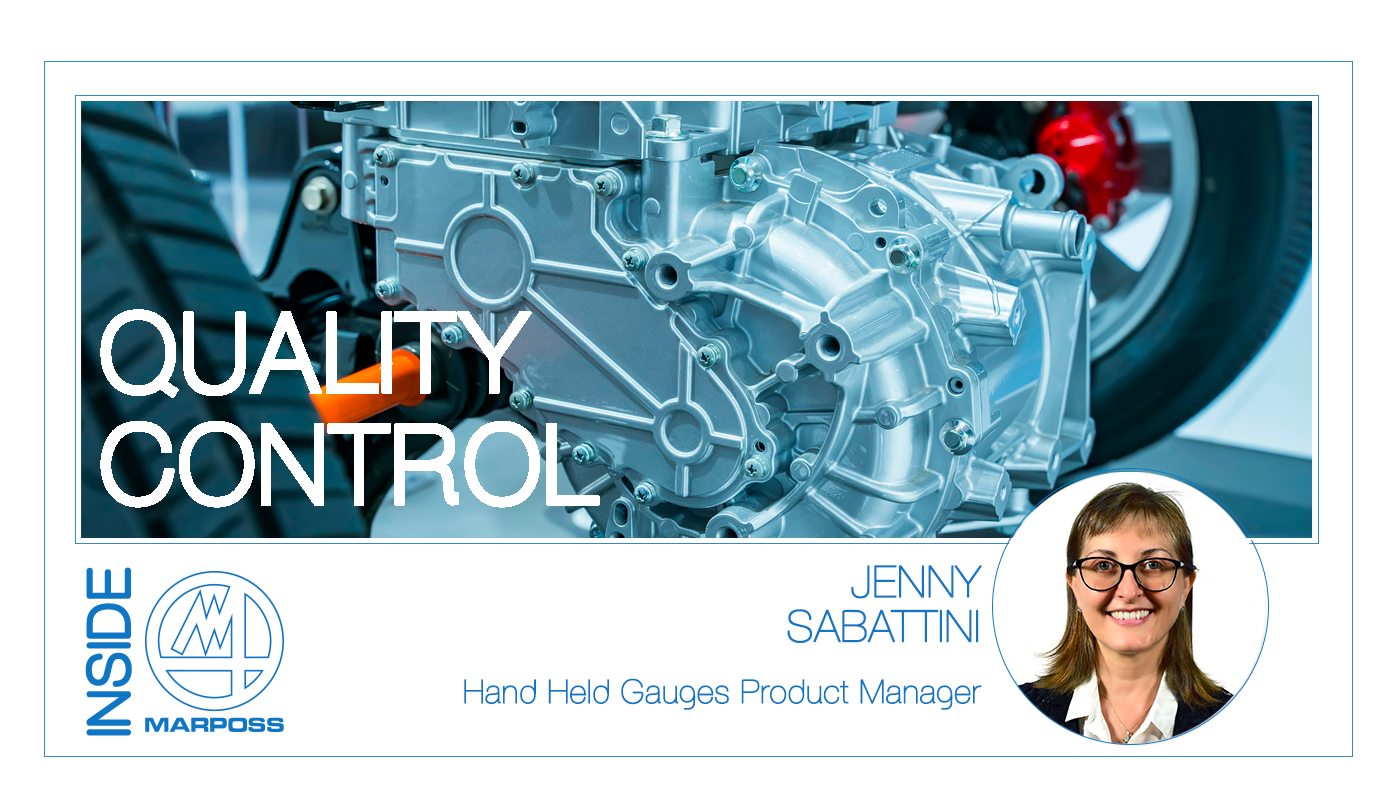 Cases and housings are fundamental components of engines and transmissions in all of our cars. Both grant not only the protection of the engine or the transmission itself but also the correct positioning of bearings, gears, shafts and sealing.
Benefits are visible:
a precise coupling results in an efficient system, providing minor fuel consumption;
secure sealing results in a long life for the components, which in turn assures a longer car life, requiring less maintenance;
the progressive design tolerance reduction provides precise positioning of gears, allowing significant noise reduction as well.
Quality control of cases and housing
Unsurprisingly, the quality control system of automotive manufacturers (as well as first or second-tier suppliers) is focused on the inspection of these components. They keep under control several characteristics: bores' dimension, depth, concentricity, roundness. Operators in off-line stations can easily measure all of these characteristics by using handheld gauges.
We usually supply fully equipped benches, with the correct choice of attribute gauge, bore gauges, multi-section gauges and data collection units, according to our Customers' needs.
Go no-go gauges, air gauges and contact gauges: Marposs complete Hand-Held Gauges portfolio...
Marposs portfolio of hand held gauges is the most complete ever, spreading from go no-go gauges, to air and contact gauges.
The most frequently checked characteristic is the inside diameter of bores, being a crucial dimension that other technologies cannot measure with the same capability level as bore gauges.

However this is not the only one: we can provide standard and dedicated solutions to measure outside diameters, hole depth, countersinks, distances, thickness and many other dimensional characteristics that grant the best coupling between engine or transmission components.
Improve data integration
As a further advantage of choosing Marposs, you can decide how to connect the gauges to a data acquisition system and upgrade the application whether your quality control department aims to improve the data integration level or the "fool-proof" level of the application.
For example, you can upgrade your MBG gauges with a dial indicator, by simply switching the indicators to I-Wave2 handles. This allows data transmission to an acquisition unit and automatically stores measurements, elaborate statistics and keeps the quality level of your production under control, while the value of the measurement is still clearly visible on the screen. Moreover, if the data acquisition unit is equipped with Marposs software, it can be really easy to build guided sequences that, step by step, support the operator in his measurement task.
Future challenges
These products and technologies have been developed through decades of experience in the automotive field on cases and housings of traditional combustion engines and transmissions.
The same measurement needs are present in hybrid and electric vehicles. The main challenges in manufacturing gears and housings for electric vehicle drivetrains are the higher torque and rotation speeds achievable by electric motors.
High precision manufacturing gains new importance as it considerably reduces the noise emission of the drivetrain.
Find more about our hand-held gauges product range
Top
Contact us