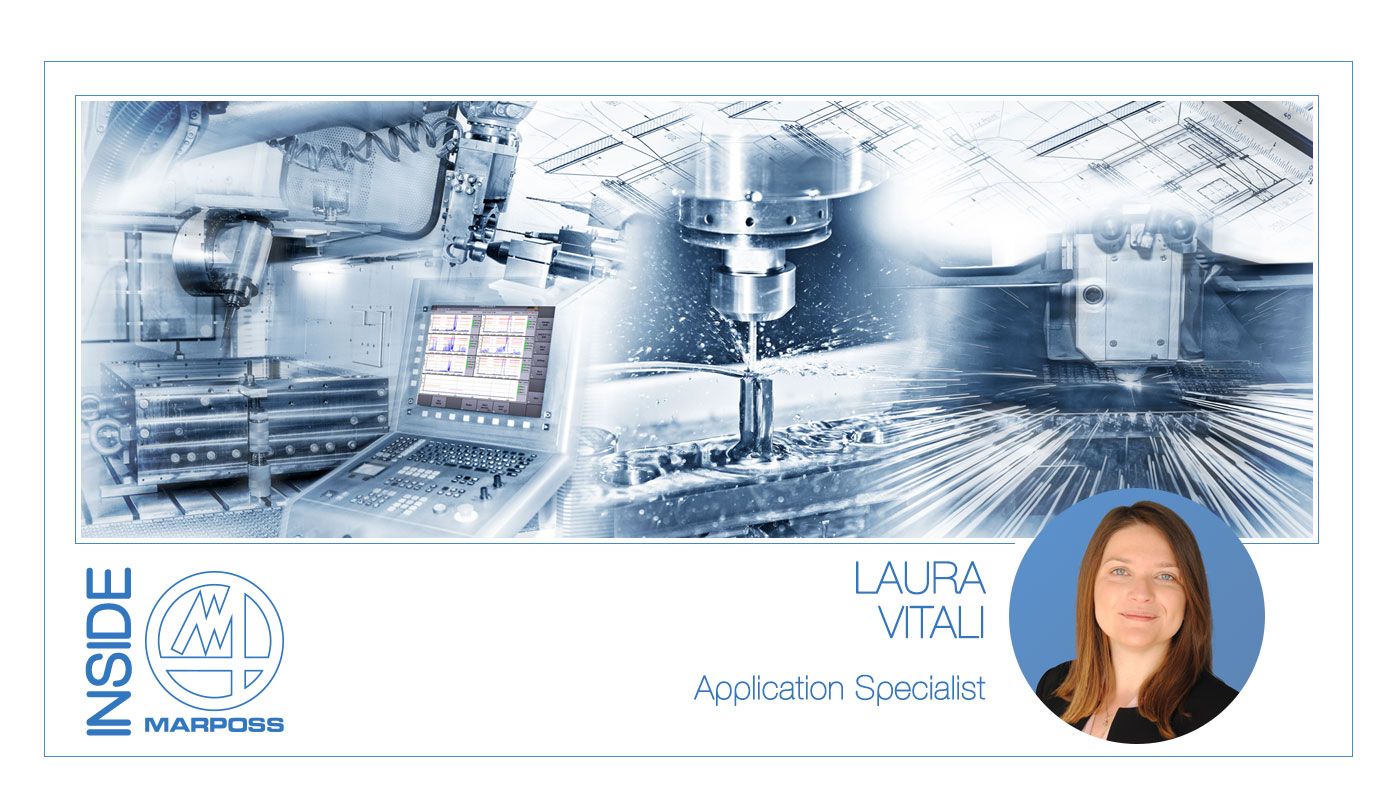 Predictive maintenance plays a key role in production lines because sudden changes in performance can cause unplanned and costly downtimes as well as quality issues.
Predictive maintenance: the next step in machine monitoring
Predictive maintenance represents a more advanced option than preventive maintenance. Unlike preventive maintenance - which is based on previous cases and on an estimate of the equipment's life expectancy - predictive maintenance provides real-time information on the machine tool.
Thus, predictive maintenance allows taking benefit of the entire service life of the equipment, preventing early or late replacements. Moreover, it makes it possible to understand if there is a need to make changes in machine parameters in order to avoid unwanted events.
The perks of Vibration Monitoring
An important condition to monitor is vibration. Vibrations are always present in machine tools and they have a negative impact on machine tools and spindles. These effects are obviously negative, since we are talking about wear, damage and in some cases even breakage. By monitoring machine vibration, problems can be detected before they become severe and result in unplanned and costly downtimes.
Marposs solution for Vibration Monitoring
Marposs Artis has designed a specific solution system for the detection and analysis of vibration. The GEMVM allows for constant monitoring of the level of vibration. It also has the ability for temperature measurments which aids the ability in failure prognosis.
By integrating the GEMVM monitoring system, the vibration values inside the machine are constantly monitored. When sudden changes occur the system reacts by providing an alarm in less than 1 ms. The system also provides temperature identification, collision and crash detection.
This guarantees significant benefits in terms of cost savings and avoidance of production downtime.
The features and advantages of GEMVM
The Artis GEMVM module is:
small and compact: it can easily be located inside the electrical cabinet of any new or existing machine tool
intelligent: all necessary interfaces can be perfectly integrated into existing controls, network environments and Industry 4.0 solutions. The visualization and collection of data on a network device are performed via a TCP/IP connection
flexible: in order to fit different machine designs and systems, it is possible to set 8 different scenarios or machining processes, defining different alarms.
fast: the module provides an alarm signal output in less than 1 ms
modular: the module can be used alone or in combination with the GENIOR MODULAR tool monitoring system, thus becoming part of a more advanced monitoring system
The GEMVM module enables signals to be analyzed in both time and frequency domains for the diagnosis of bearing damage.
For this purpose, the module offers up to:
3 acceleration signals;
3 velocity signals;
FFT or PSD or NSD calculation on one signal of your choice;
3 gravity signals (with dedicated sensors);
3 temperature signals (with temperature sensors connected).
How the GEMVM system works
The GEMVM system includes:
Artis acceleration sensors: they can be used for either dynamic collision detection and vibration monitoring. By means of rapid alarm responses, the detection of dynamic collisions provides protection against eventual consequential damages. MARPOSS also has ARTIS accelerometers in its portfolio that can detect gravity, in case axis control or finger-printing operations are required.
Artis VISUSCOPE: a diagnosis tool, ideal for quality assurance of new machines and machines in operation. It performs both online and subsequent evaluation giving the possibility to collect raw data from accelerometers and to analyze them through a series of integrated elaborations and filters, in order to provide specific and focused information.
Sensors measure the accelerations, temperatures and gravity in the machine and transmit them to the GEMVM module. Here data is evaluated accordingly, displayed and anomalies beyond the individually set limits are detected.
Depending on the configuration of the monitoring, alarm handling is carried out. Limit overruns are safely recorded in the Blackbox. Alternatively, the WINDOWS software VISUSCOPE can communicate with the module and allows the necessary online and offline evaluations.
Top
Contact us