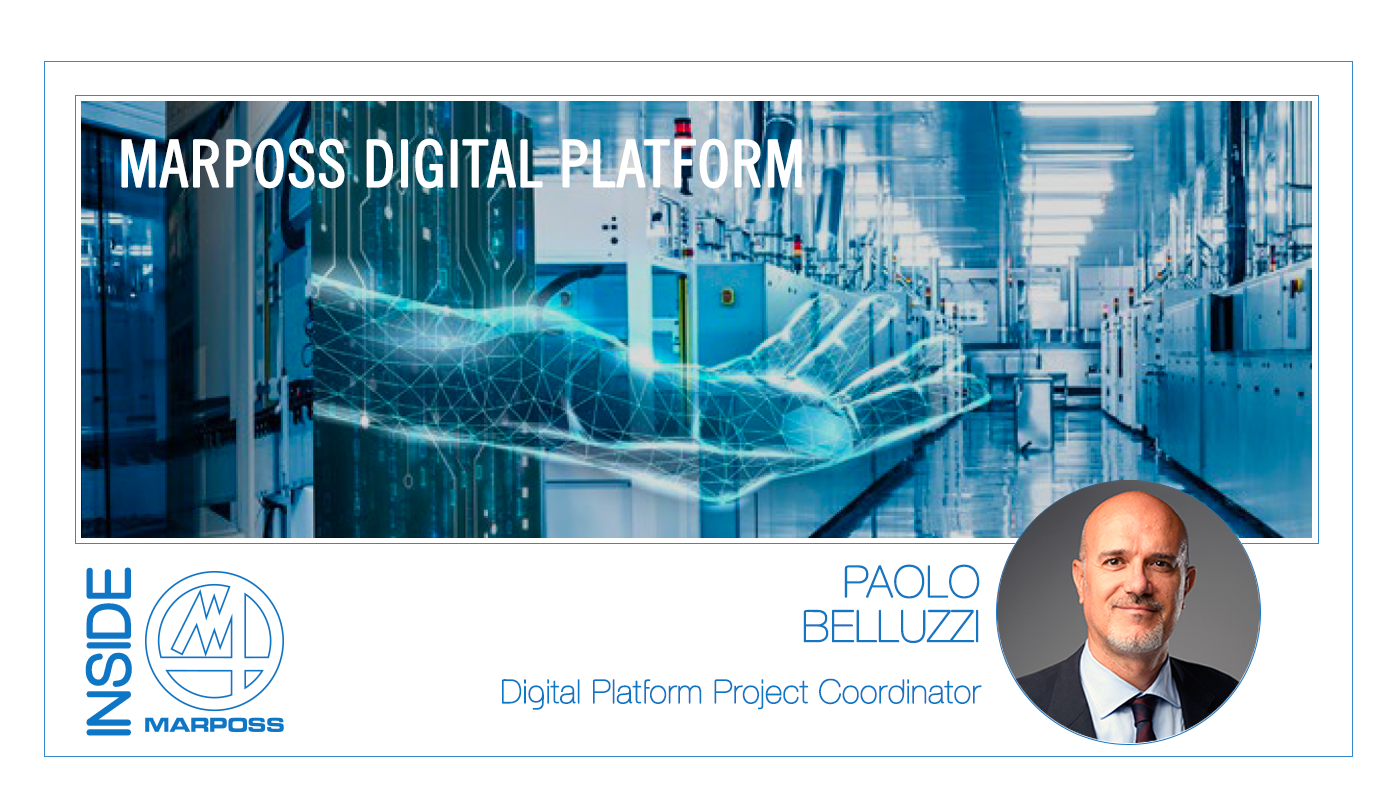 Marposs DNA
Product quality improvement, cost reduction, traceability, compliance to standards and global data accessibility: since 1952, these have been the basis of Marposs constant commitment to fulfil our customers' targets.
Our answer to these requirements has always been to offer an improved integration: a wide range of solutions developed to enable data acquisition and management by integrating Marposs monitoring, measuring, testing and any other device/solution through the entire production process – resulting in improved production quality, reduced costs, traceability and remote data accessibility.
With our range of solutions, we shaped a holistic view of production monitoring that combines quality monitoring and process monitoring.
Thus, Marposs in addition to state-of-the-art solutions for industrial manufacturing – including digital twin of the product or manufacturing/assembly process, data acquisition and analysis across company boundaries – provides tools for quality control, sensors and software solutions for the monitoring of conditions.
Machine, operational, order, maintenance, quality and process data immediately available to all departments of the company? That's possible with Marposs!
Our modular software systems - Blulink, MG, Brankamp, Artis, S&K - enable a direct network connection between a production level (a process monitoring system or a PLC terminal) and the production control and quality management systems with overarching company systems like ERP, PLM, MES and any other.
Welcome future: Marposs Digital Platform
Manufacturing knowledge, measurements, business processes and IT are the core of Marposs. Now we have found the glue to integrate these components into a future of innovation and digitization for Industry 4.0: Marposs software systems based on our Digital Platform.
What we have created is an unprecedented neural network that combines our deep knowledge of the manufacturing process with fast and accurate acquisition of measurements, test, monitoring, management and quality assurance, on the shop floor and beyond, to achieve the holistic production monitoring view.
The mind in your smart factory
With the Digital Platform, data are transformed into useful information accessible with dashboards for analysis. Marposs solutions can be easily scaled to fit the need and devices are better integrated with each other.
Marposs Digital Platform represents the key for innovation and digitization of production for Industry 4.0, providing concrete and valuable benefits for the manufacturing production and quality processes. Are you ready to face the future with us?
Discover more about Quality Management Software