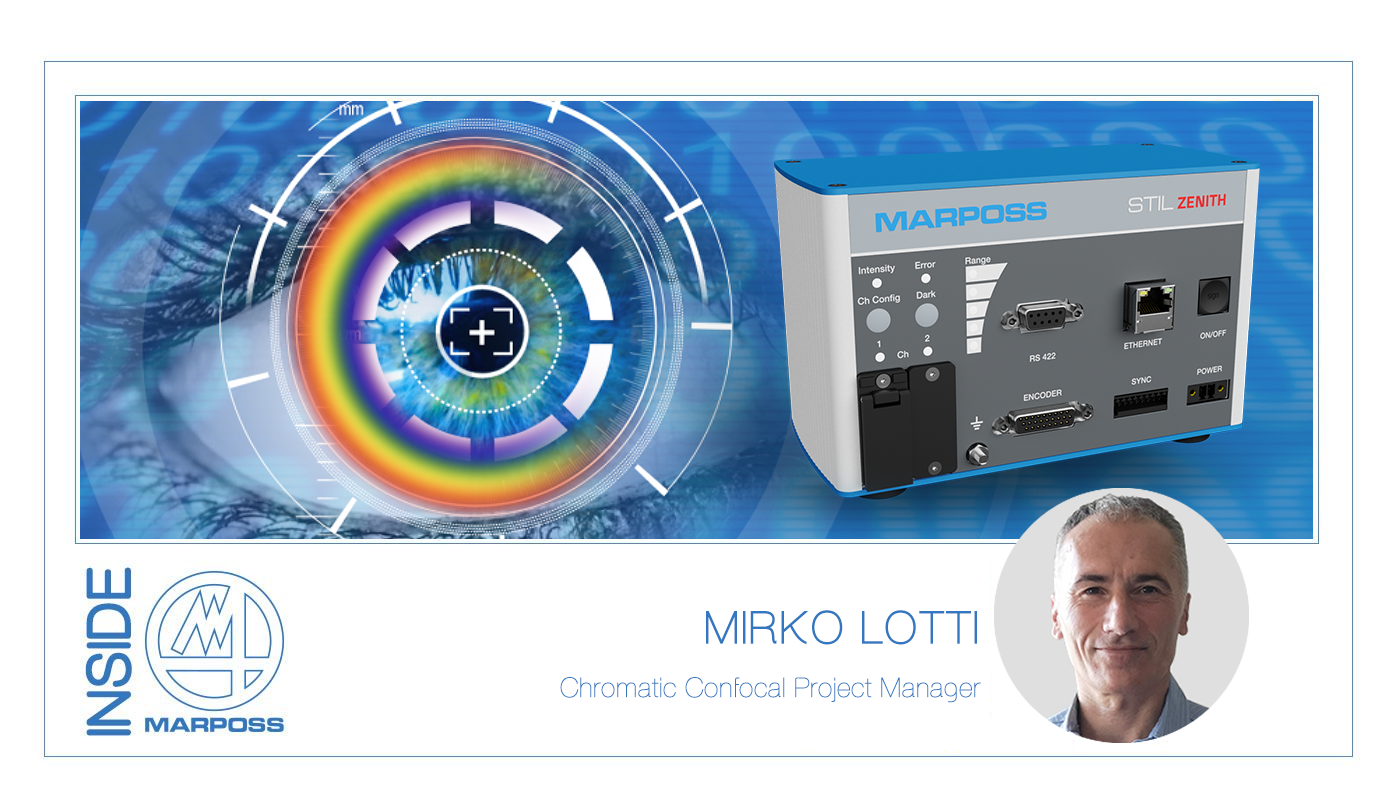 The market is constantly demanding more and more accuracy and quality since the evolution of the design often matches technology, complex shape and appearance.
For that reason, measurement and quality control are moving in the direction of using contactless solutions to achieve high accuracy standards.
The Chromatic Confocal is a unique technology for contactless optical measurement that meets the most demanding applications in the workshop environment as in the laboratory.
Robust, easy-to-implement and easy-to-use: ZENITH
ZENITH is the new reference for Chromatic Confocal Controller in the Industrial environment. Available in different configurations, it is perfect to be integrated into machines thanks to simple SDK or proprietary protocol commands.
Our flexible controller reduces to zero any possible damage to target parts. Based on standard Ethernet Communication, ZENITH allows high-precision measurements without contact and without any risk of alteration of the parts.
With its robustness, in a very compact frame, ZENITH is designed to work tirelessly 24/7.
Capable of very high-resolution distance and thickness measurement on any type of material and surface, including reflective ones. It provides solutions in multiple application contexts and on every kind of surface reflectivity: transparent or opaque, shiny or diffusing.
In combination with EVEREST optical sensors family, ZENITH can reproduce profiles with very high slope angles, allowing us to measure and evaluate any complex target profile.
The high-frequency sampling rate is one of the features that make ZENITH ideal for dynamic applications in combination with a linear encoder (up to 5) for external measurement synchronization.
Our flexible controller is compatible with all MARPOSS STIL sensor heads: CL-MG, OP, ENDO, and EVEREST, offering excellent metrological performance (up to nanometer) in every situation.
ZENITH represents the best solution for several industries: from the automotive, and glass to the electronic and semiconductor industry, from biomedical to E-mobility.