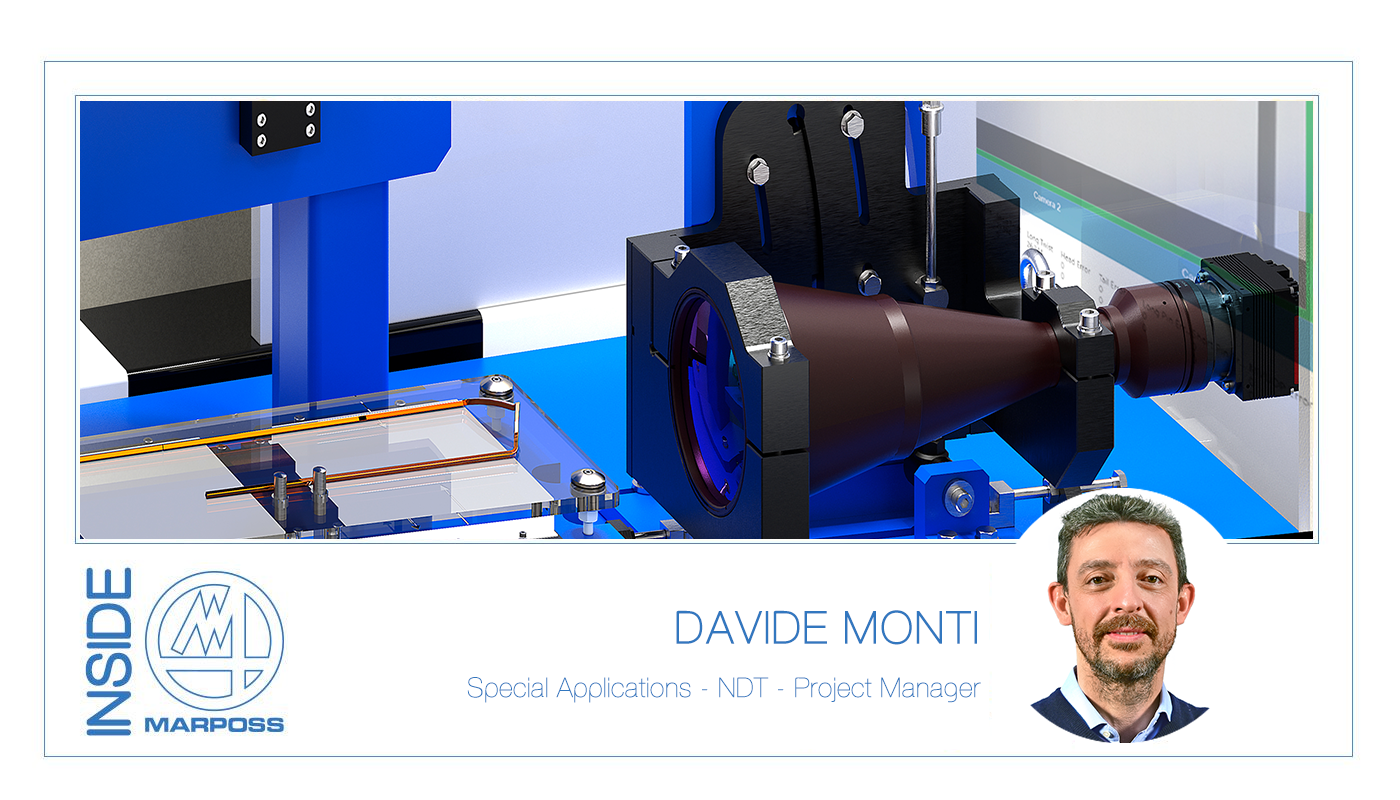 The increasing demand for compact and high-performance electric motors in the automotive industry creates the requirement of motors having both high specific energy and small overall dimensions. This problem has been solved by several car manufacturers, using stators incorporating hairpin windings.
One of the greatest manufacturing challenges is to produce single hairpins so that they can best fit the stator grooves. A major production problem is that the hairpin is inherently weak, being constructed from a thin copper bar, and is therefore easily deformed when measured with contact systems or using reference profile masks. The need to be able to measure the true shape of hairpins without distortion led to the development of a measuring system based on vision techniques.
Marposs HAIRPINFLASH is the ultimate solution for the non-contact evaluation of hairpins. This non-contact measurement system is capable of performing dimensional verification of the main geometric characteristics of the hairpin through only three pictures.
The 2D reconstruction of the complex shape of this inherently weak part, which is susceptible to easy deformation due to manipulation, is possible thanks to three proprietary high-resolution cameras equipped with telecentric optics appropriately oriented to frame the most important sections of the hairpin without any image distortion.
The acquired images are processed by a dedicated Marposs Software developed specifically for carrying out measurements using 2D images or 3D point clouds.
FAST and EASY
All the operator has to do, is to place the part in the measuring station without the use of any containment jigs or other tools dedicated to the single part type: execution of measures is a matter of seconds.
An intuitive operator interface with an inline synoptic panel provides immediate identification of nonconforming results, allowing the operator to backtrack to the bending machines.
The most important sections of the component (head, tail and roof) are measured with the aim of controlling lengths, widths and twists in order to avoid problems during the assembly of the stator, for example avoiding damage to the insulation paper inside the stator slots.
The analysis of the characteristic dimensions of the different types of hairpins provided the definition of an area framed by the cameras, which allows the measurement of all the hairpins belonging to a family of electric motors without the need to perform complex retooling or dedicated programming: simply select the appropriate hairpin type from the HMI list and start the process.
HAIRPINFLASH is the best solution to accurately and quickly measure the manufacture of different part types alongside production lines with an immediate return in terms of inspection time. The bench design makes it virtually maintenance-free due to the absence of moving parts, flexible for a wide range of parts without the need for retooling, and easy to use even for low-skilled operators.
Discover more about Optical Gauge for Hairpin