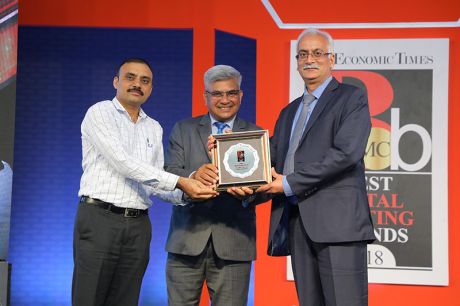 The Metal Cutting Industry is central for the growth and development of the Indian manufacturing Sector because it includes several segments: from machine tools to cutting tools, from saw blades to laser machines, from plasma cutters to water jet cutters, from accessories and metrology equipment to lubricants and everything in between. 
The Economic Times, through its series of Best Brands, endeavors to highlight brands that have gained customers' confidence and maintained their positions.  
To be a part of 'The Economic Times Best Brands in Metal Cutting Industry 2018 Initiative', companies will have to fulfil several criteria: for example they should have considerable presence both across the country and in the international market. Moreover they should be focussed on Innovation, Technology and Service. Finally they should have also positive and consistent business performance. 
We are proud to announce that The Economic Times awarded MARPOSS INDIA PVT LTD as one of the Best Metal Cutting Brands 2018 in the category of Metrology Solutions.  
The event took place on September 21 at Le Meridien, in Bangalore, India, and the award was collected by Mr. Sood, General Manager of Marposs India.  
Top
Kontakt