Automatic Testing System for Generators and Alternators
AST320/W
The systems of the AST family are designed for the complete testing in production of windings, coils, stators of electrical motors.
These testing systems may include very advanced functions in stator testing combined with a continuous study and research to let us always be able to propose the best product on the market. In addition, the great flexibility and the high level of customization allows E.D.C. to satisfy all the different production requirements.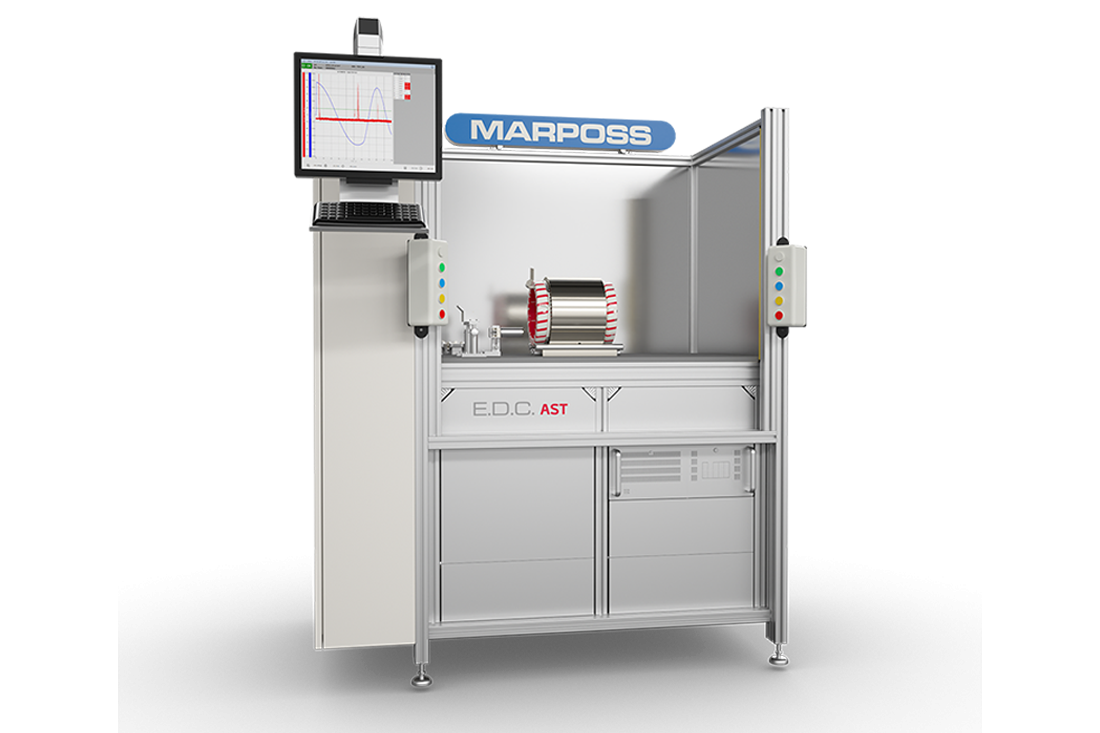 설명
Several versions are available to test stators of motors from few Watt to 5MW, from 2 to 24 leads. Different versions allow the testing on automatic line or through operator, with single or double station work benches, integrated or separated.
Several others test are proposed as option. The most important optional tests are the Partial Discharge Test that are strongly suggested.
E.D.C. is the first European Company to study (since 1998) and propose new tests that allow identification of insulation problems between windings to GND and between turns of the same winding that the standard High Voltage and SURGE tests cannot identify. These problems produce failure of motors after short operating times (hours, days or weeks) in particular when the motor is driven by Electronic Speed Regulator (Inverter).
Basing on the tests included into the system (selected by the Customer), the system is supplied with some testing programs already prepared into the database, in order to help the Customer in the initial phases. In addition to basic testing programs already present into the system, the Customer can construct autonomously others testing sequence where the type, number, sequence and test parameters is freely defining.
The system AST320/W includes in the basic version all the measurements and essential functions e of saving, stamp and archiving of the testing results. The system allows the printing of many certificates in different languages and can allow also the printing of adhesive labels. The system has a software storage program both for the testing programs and parameters and of the testing results, preventive maintenance programs, calibration software and autodiagnostic software; in addition, are available remote assistance software and many different options, including the possibility to link to a local network through LAN.
장점
Configuration flexibility
Software easy to program
Available as option high capacity test for automotive stator
버전
If to system AST320/W is added the special module 320/ACS, it will be possible also to perform the BONDING of the stator windings, managing also up to 3 special power supply for bonding devices in parallel, in order to reduce as much as possible the bonding time. For more informations, please refer to the product ACS320/W.
A special version, AST320/WH, is available for the testing of coils and stators of Motors / Generators powered in Medium Voltage. AST320/WH can perform the Surge test with testing voltages up to 60KV.