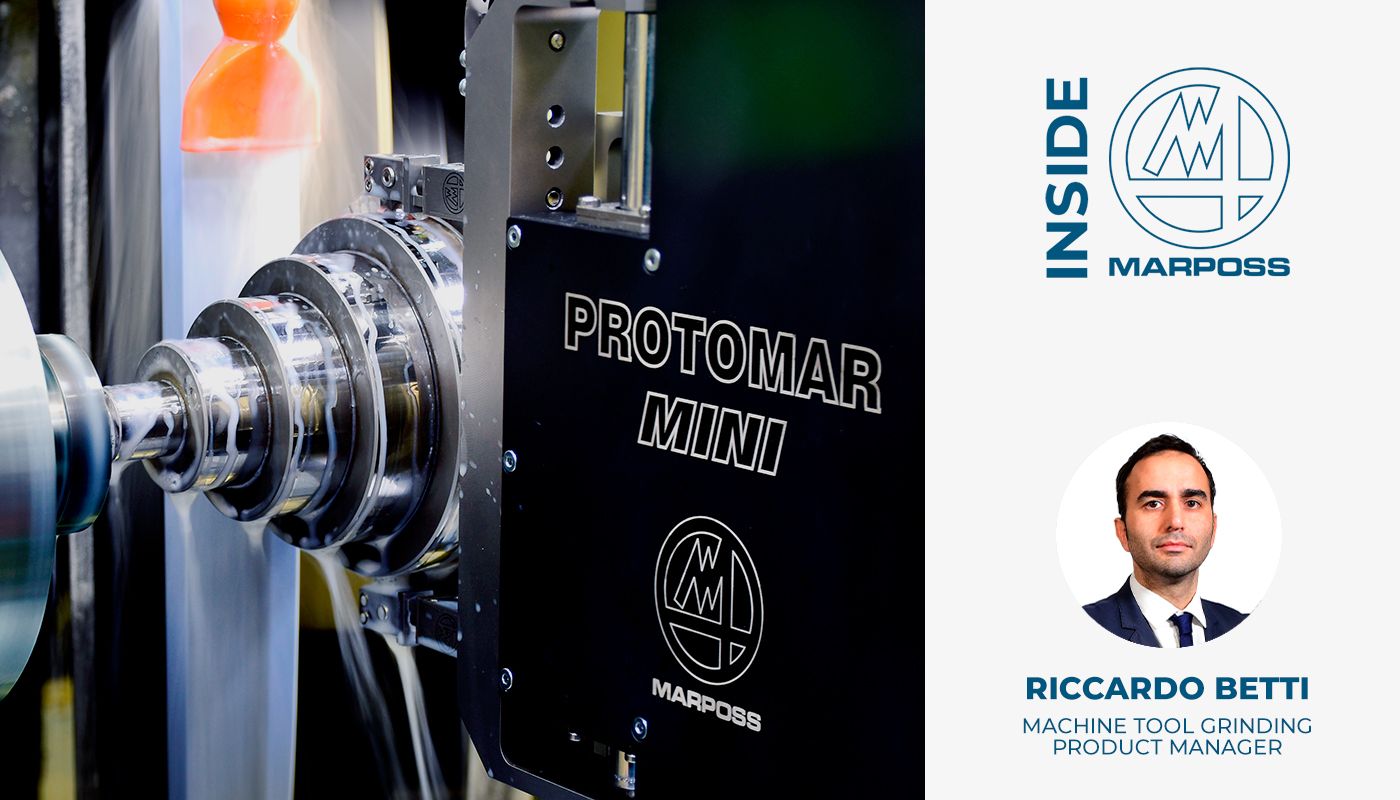 In today's rapidly evolving landscape of machine tools, the demand for smaller yet more powerful and flexible machines has become a reality. Marposs is introducing the Protomar Mini: a groundbreaking measuring gauge specifically engineered for grinding machines and all types of flexible machine tools. With its exceptional capabilities and unparalleled accuracy, Protomar Mini completes the Protomar Line of absolute gauges, setting new standards within the mechanical precision industry.
What sets Protomar gauges apart is their unique ability to eliminate the setup zeroing procedure on a multi-diameter master workpiece, distinguishing them from conventional measurement systems. Protomar Mini delivers absolute measurements across its 100 mm range, eliminating the need for retooling when changing diameter. This exceptional feature empowers operators with enhanced measurement performance, leading to uninterrupted productivity and substantial reductions in setup time.
The innovation does not stop there. Protomar Mini seamlessly integrates into the BLÚ system—the most advanced one-cable control network offered by Marposs. This integration revolutionizes the connectivity of all monitoring sensors within a machine, utilizing a single bus cable. By simplifying the overall setup and maintenance, the BLÚ system brings unparalleled efficiency and simplicity to the equation. Additionally, it enables the export of comprehensive machine data from all connected sensors, facilitating in-depth analysis and enhanced control.
Protomar Mini's compact design directly addresses the challenges introduced by machines with limited space. It easily fits into smaller grinders without compromising performance, ensuring optimal utilization of every inch of valuable workspace.
The versatility of Protomar Mini shines through its broad application range, particularly in multi-diameter machines such as grinders for broaches or turbine blades. Whether it is integrated into a new machine or employed as an upgrade to an existing system, Protomar Mini offers a flexible solution that excels in accuracy and adaptability.
Protomar Mini is poised to redefine absolute measurement in the world of modern machine tools. With its elimination of the setup zeroing procedure on multi-diameter, seamless integration with the BLÚ control system, and compact design, Protomar Mini caters to the technical demands of the industry. As the market continues to embrace smaller yet more powerful machines with enhanced capabilities, Protomar Mini stands ready to empower operators, enabling them to achieve unprecedented levels of productivity and efficiency.

FIND OUT MORE
Top
お問い合わせ