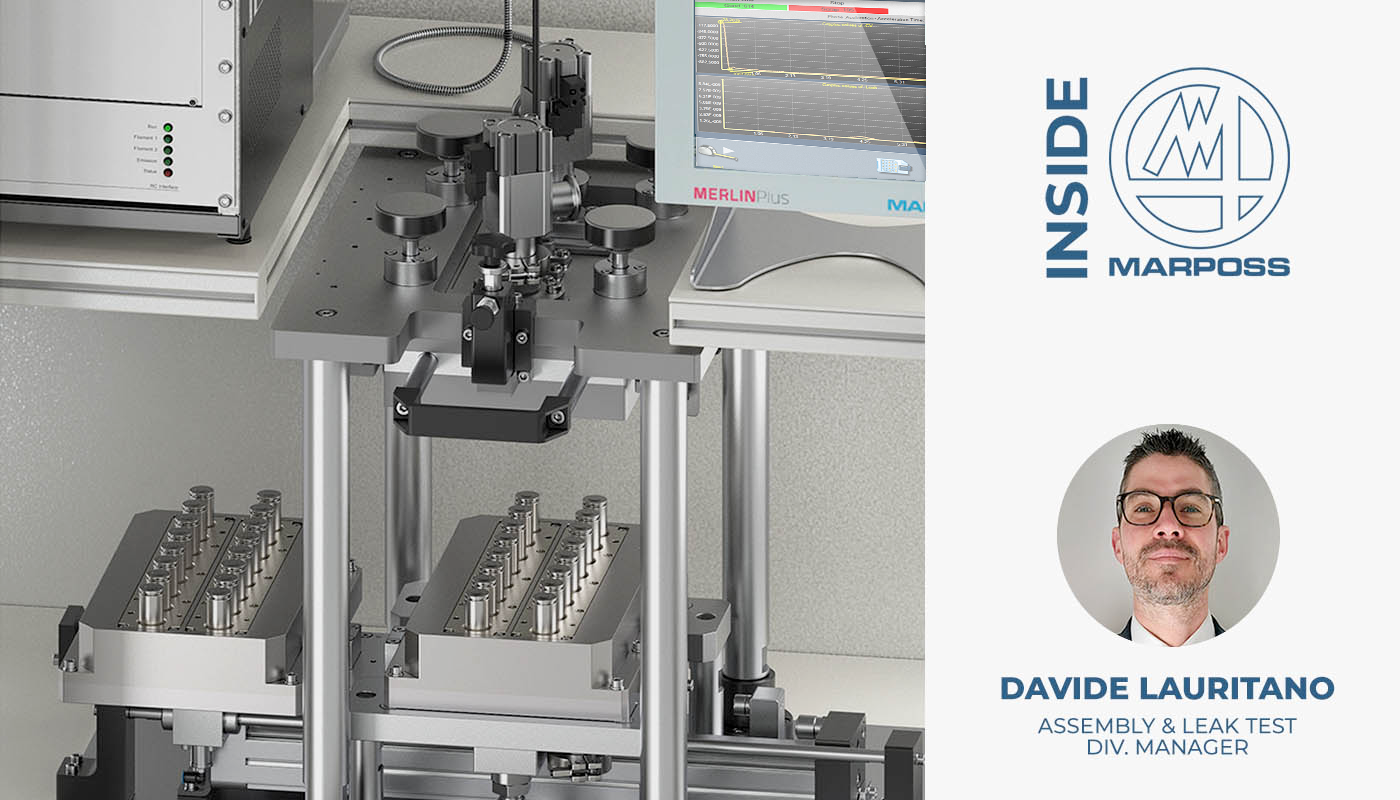 Leak B-TRACER is a new semi-automatic station dedicated to leak testing of sealed battery cells though electrolyte tracing testing method.
Rechargeable lithium-ion batteries are the new generation of batteries currently used in the E-Mobility market, especially in electric vehicles.
Perfect sealing of batteries is mandatory in order to prevent the loss of electrolytes, which are often composed of flammable solvents that can produce toxic substances or compromise the correct functionality of the cell if they come in contact with the ambient humidity.
Consequently, this is why leak testing is a fundamental operation in the production of battery cells.
Before the cell is filled with electrolyte and sealed, it can be tested in vacuum chamber with helium as tracer gas; helium is pumped into the battery cell and a mass-spectrometer connected to the vacuum chamber can detect and quantify the leakage on defective cells.
But this testing method cannot be applied to the finished and sealed cells.
The electrolyte tracing technique has been developed by Marposs expressly to allow the cell to be tested in the final stage of the process, after electrolyte filling and completed sealing, before or after formation and degassing. By loading the cells in vacuum chamber, in event of leak, it's possible to vaporize and extract the solvents, so to detect and quantify the leak through an appropriate mass spectrometer version.
Leak B-Tracer is an easily-re-tooled, semi-automatic station dedicated to the leak testing of several types of sealed battery cells during different operations of the assembly process.
The quantity, as well as the type of cells to be tested, can be easily defined and modified to accommodate new requirements, by manual retooling of the two bottom trays. This enables the Leak B-TRACER capable of testing any type of cell: prismatic, cylindrical, button or pouch.
Additionally, the system can easily work with any type of electrolyte and, by using the AMU (Atomic Mass Unit) scanning procedure, can easily identify the correct AMU value without knowing the recipe of the solvent.
The Leak B-Tracer is equipped with a Marposs "Fast Response System" solution, which consists of a mass spectrometer connected to an industrial Marposs Merlin Plus and Marposs "SOLT" software for the management of the measure cycles and for the local storage of the test data.
On the local storage of the IPC can be stored the test date and time, the result (good or reject), the actual test pressure value, the leak value and the test parameters (test pressure and reject limit).
The station can be used for leak testing on prototypes and pilot line, random off-line testing and SPC analysis and re-check of a scrap batch from test in mass production.
Marposs' competencies on Electrolyte Tracing Method combined with Automation expertise make it possible to offer solutions for integration of this technology into battery cell production lines that can meet the most stringent cycle time requirements.