HRC HARDNESS TESTING
CONVENTIONAL ROCKWELL HARDNESS TESTING EQUIPMENT FOR SHAFT LIKE PARTS
The new Marposs hardness measuring fork has been conceived for an easier and more friendly use on the shop floor environment. Its wide inspection range allows testing all the crankshaft's families without any kind of mechanical tooling, thus completing the HRC inspection of all pins and journals within few minutes.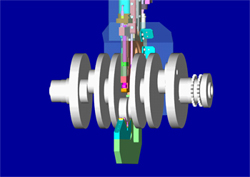 This equipment is used along with an industrial PC E9066N Flat Panel .
APPLICATIONS
The ergonomic and compact design makes the fork suitable for different solutions such as manually loaded benches or fully automatic machine for the inspection of 100% of production.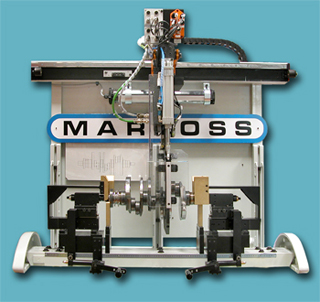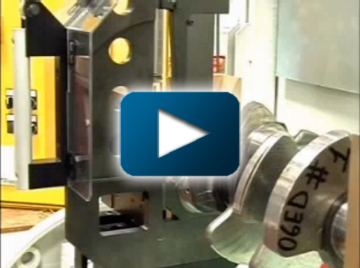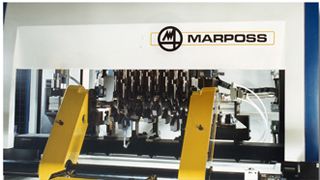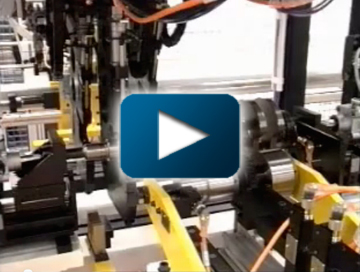 PERFORMANCES
The systems can perform the test of crankshaft's main, pins and toothed wheels as well as camshaft's lobes and mains in HRC or HRA scales. Thanks to a unique part's reference system the fork is able to perform a very accurate hardness test even on rough or milled surfaces.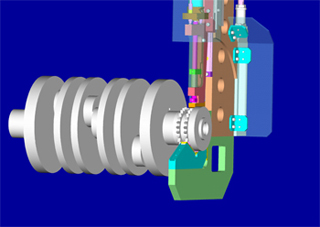 ELECTRONIC UNIT
The E9066 Industrial P.C. provides guided testing sequence with easy to use graphical operator display, along with relevant statistical process control information.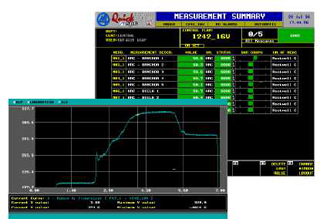 TECHNICAL SPECIFICATION
Electromechanically actuated
Wide range measuring head: up to 100 mm diameter
Testing of every shaft-like parts (even on multifaceted-milled surfaces)
Hardness inspection of toothed wheels
Hardness inspection of Pin bearings over 360°
E9066 for statistic data collection