Upgrade on Machine Tool Applications
As a consequence of the advances in new technologies, your machine may be equipped with measurement and control instruments that, although they still work, no longer satisfy your performance, cost and maintenance requirements.
Conditions
Non compliance with safety and environment standards
Compatibility issues with new technologies
Difficulty sourcing spare parts
Need to reduce energy consumption
Solution
Thanks to over 60 years experience in the field, Marposs is able to offer a wide range of products and qualified support for all your
upgrade
requirements; substituting your old and/or obsolete systems, with the minimum of fuss, with new state-of-the-art equipment that conforms to all international environmental and safety standards:
Marposs in-process products: conversion table for your upgrade.
Find your new Marposs product easily using the table below.
Marposs specialists will help you to find the most suitable solution for your requirements.
Benefits
A long-term upgrade policy guarantees:
Greater application flexibility thanks to modern software
Increased and improved performance
Compliance with safety and environment standards
Trouble-free Ethernet connection
Modernized user interface, programming and operation
Warranty cover and lower maintenance costs
Energy saving
VIDEO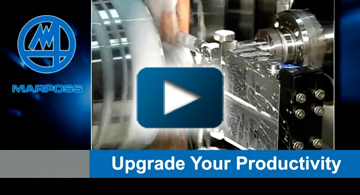 ---

Contact us to define best solution, or check Marposs centers and telephone numbers to find the one closer to you.