MAINDO: Marposs Digital Platform
Seven decades of success in providing inspection and quality assurance solutions for production area has given life to MAINDO, the Marposs Digital Platform.
MAINDO can guide customers to achieve total quality from data collection to quality process management, integrating devices from different data collection providers, and further increase the potential to generate deeper insights into the production process.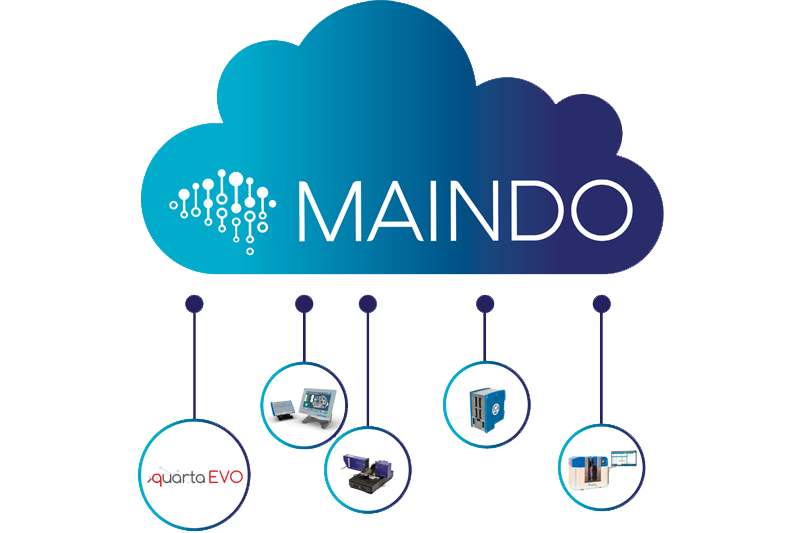 INTRA- AND EXTRA-COMPANY INTEGRATION
MAINDO embodies Industry 4.0 principles integrating, sharing and enhancing data generated by systems focused on quality control, production processes and environmental conditions.
Thanks to a holistic data approach, merging machine parameters, production process information, inspection results and continuous improvement process information, MAINDO can generate meaningful, key performance indicators.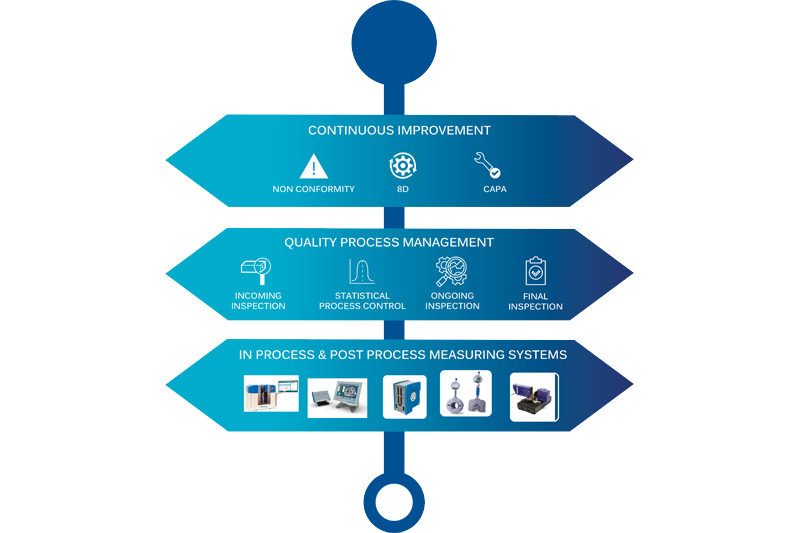 THE DIGITAL PLATFORM
With the Marposs MAINDO Digital Platform, production devices become globally visible, monitorable and accessible as well as process data streams, providing information for failure detection and prediction.
Root cause
analysis and domain know-how bring at
a-
glance information to all stakeholders
with
customizable
dashboards.
In addition, QuartaEVO - the Marposs Group CAQ - provides a structured business process, based on industry sector standards, to assure a secure and efficient quality assurance process for product prototyping, through serial production up to incoming and outgoing goods inspection.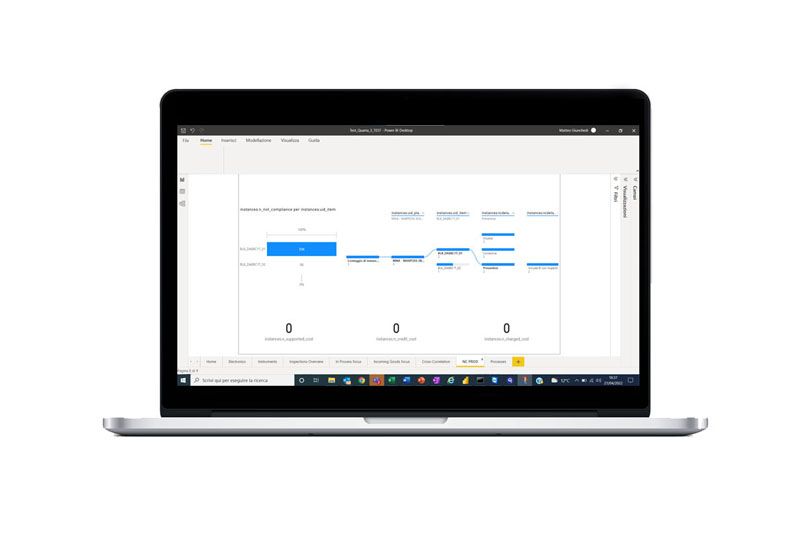 GROUNDBREAKING FEATURES
Device and process data updates
Multi-level failure detection
Root cause analysis and continuous improvement
Device asset management