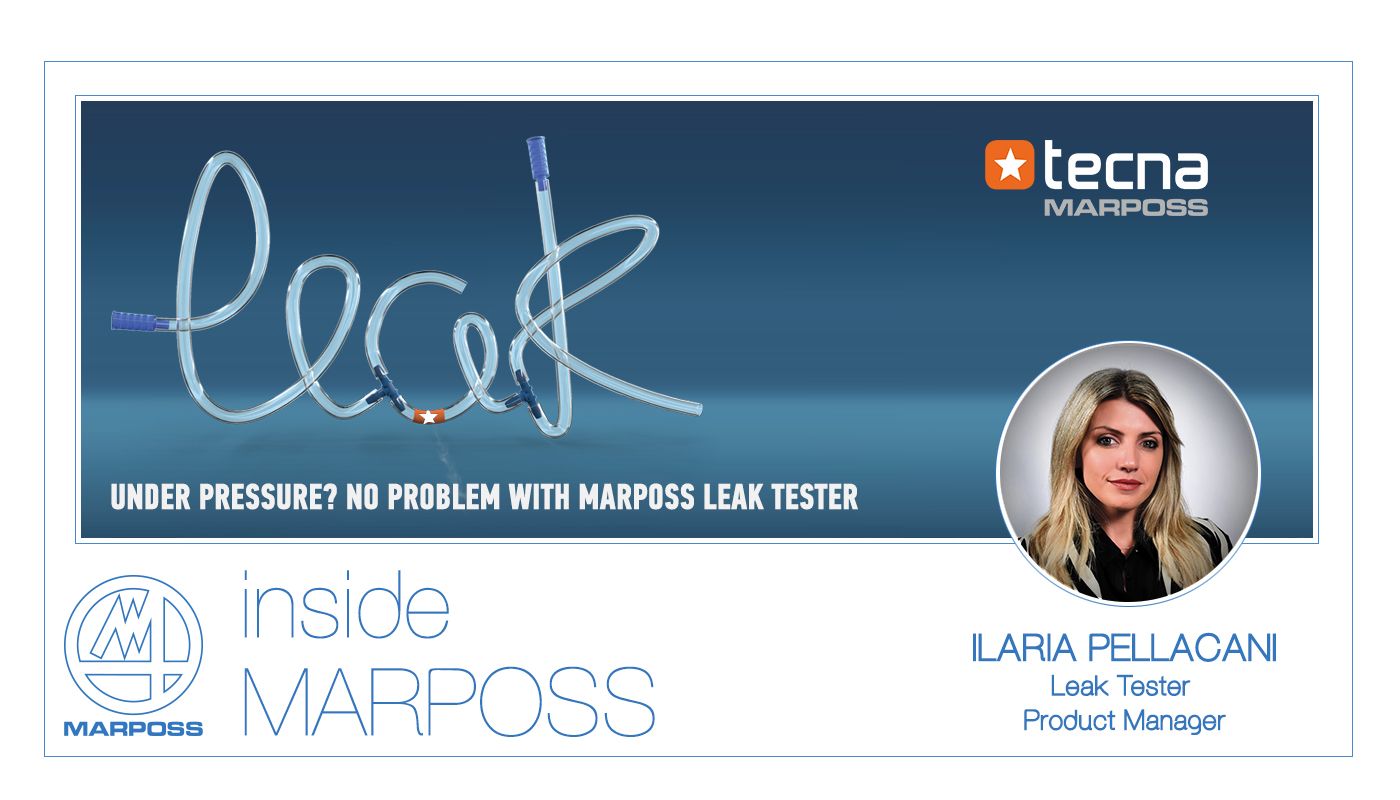 Cracks, crevices, fissures, holes or passageways on defective parts can have tremendous importance since they influence the performance of engineered components: undetected leaks could compromise quality standards, create rejected products and provoke claims.
That is why proper planning of leak testing components during the whole production assembly and quality control processes, is crucial to permits an immediate detection of any defective part.
Leak testing goals
The purpose of leak testing is precisely to check good and bad parts. This means preventing and solving quality issues. The immediate detection of any defective part during preliminary quality lab processes can improve the reliability of production processes, avoiding waste, claims or the compromise of the quality of the final product.
Furthermore, it is a matter of safety. Executing the test of components meant to contain a gas or a fluid, allows the prevention of material leakage loss, explosion and environmental contamination or nuisances caused by accidental leakage.
Since leak detection plays an important role for the reliability and safety of production processes and products we use on a daily basis, there are numerous applications for leak testing: leak tests are performed in almost every manufacturing segment like medical, mechanics, automotive, hydraulics and home appliance sector, as well as aerospace, consumer electronics.
Besides its wide-ranging applications, leak testing procedure is also much more efficient compared to traditional systems in process control, offering more accurate results:
It guarantees compliance with the quality criteria in the R&D production and QC processes
It is easy to be performed and does not need big investment
It is fast, accurate and clean, the equipment is compact and can be placed close to the product under test
Resolution and performances are suitable for almost every manufacturing industry
The equipment can either be managed manually by an operator or automatically by a PLC
All test data can be collected and managed by dedicated software manager
Since there are several methods available for leak testing, the most appropriate test procedure is defined depending on the area of application and specified by a variety of requirements: test pressure, reject leak rate, size of the component, as well as other factors like production rate and manufacturing environment.
Marposs solutions for Leak Testing
Marposs has developed solutions of extreme precision and sensitivity to satisfy the ever more stringent requirements of industrial sectors and to cover the large range of possible leaks.
✔ T3L and T2 are integrated and compact testing instruments which work great in manual test benches, as well as automatic systems managed by PLC.
The T3L product line is meant for leak testing in every industrial production sector. Every instrument is designed for leak testing either by absolute or differential pressure decay, flow test or leak test with direct measure of leak flow rate. It can also perform occlusion/blockage, sealed component, volumetric, and burst testing.
Marposs T2 is compact, versatile and extremely reliable. It applies the latest electronic and pneumatic technologies to offer the best performances.
✔ The TM3 line is specifically designed to be placed on automated systems and rotary tables. Using a single operator interface, the TM3's are capable of independent testing with one to sixteen test channels using pressure decay or mass flow methods, mix or match module types and ranges to optimize the automated test system.

✔ Leak Master and LTC Leak Tester Control are essential devices to periodically check and calibrate the testing systems.
✔ Dosaset is Marposs solution for medical devices assembly process, Medical industry has high standards and challenging requirements in terms of quality, reliability, and safety: complete or partial occlusion of a device could have serious consequences. That is why it is crucial to guarantee the best features and performances of every device.
Dosaset is designed to dispense cyclohexanone or similar solvents for the assembly of plastic components, disposable, tubes and joints. Its revolutionary system doesn't use pumps, capillary tubes or porous blocks which are prone to clogging and blockage. Dosaset is therefore nearly essential in assembly procedures, manual and automatic, programmable even from a PLC or PC.
Top
Контакты