The Effective Solution For The In-line Measurement Of Round Continuous Products
XPLORELINE.XY
Xploreline.XY is a Laser System designed for in-line diameter gauging of continuous products: with no other instrument can you measure diameters so quickly, so accurately and so easily.
The XLS gauges are programmed with a dedicated software and are completed with a display unit and a remote control: using such a measuring "system" you can monitor the diameter in-line, measuring fast moving products very accurately, to achieve 100% check and to avoid any dimensional non-conformity.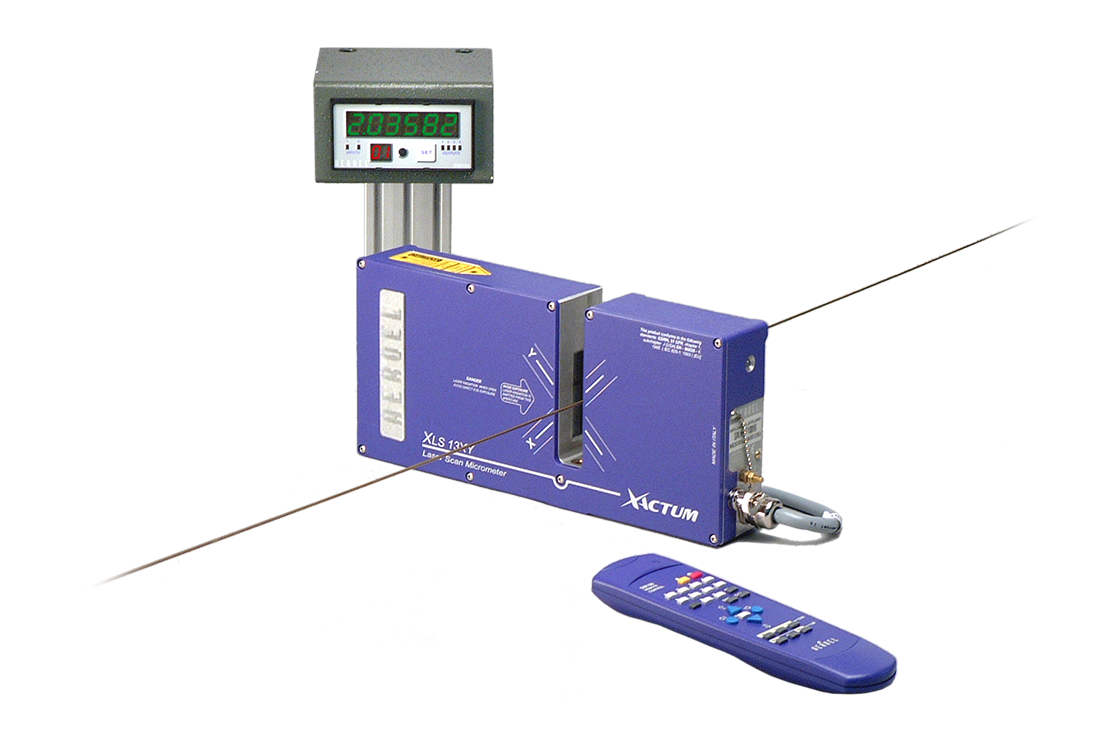 詳細
The XPLORELINE.XY Laser Systems are Ideal for the on-line monitoring of the diameter and ovality of "continuous" products, like magnet wire, steel wire, optical fibers , electric cables, medical tube, extruded profiles and other similar products.
Includes the "Blistbuster" software to detects repetitive flaws or Blisters.
It measures the diameter and the position of the product in the measuring field
It monitors the average diameter and at the same time it detects short diameter flaws
It records the max and min diameter over a programmable length, to allow checking of shaped products ( i.e corrugated tube )
The exclusive Blistbuster Software detects repetitive flaws or Blisters It counts meters to get the product length
Out of tolerance alarm outputs
Ready for networking

利点
Two instruments in one: diameter controller and flaw detector
No scrap: the real time inspection allows the system to detect out-of-tolerance trends and return the product back within specification, avoiding any risk of rejects or complaints
Saving in materials: by keeping the product close to the lowest tolerance limit, considerable savings in materials can be achieved, thus allowing the cost of the system to be paid back in just a few months
Process automation: it will be possible to use machines with automatic change of collection-reels or systems to coil spools up to a pre-set weight
More competitive products: the dual axis gauge allows accurate inspection of the cross-sectional area of the wire, in spite of its random orientation. Product quality will be improved when the performance of the wire depends upon its cross-section area (i.e. tensile strength, electrical conductivity, etc.)
Quality Certification: the 100% inspection makes random sample checks redundant and allows the printing of detailed reports to prove product quality
バージョン
XPLORELINE.XY13
Measuring Field: 13 x 13 mm
Measurable dimensions: from 0.1 to 10 mm
Repeatability: ± 0.03 µm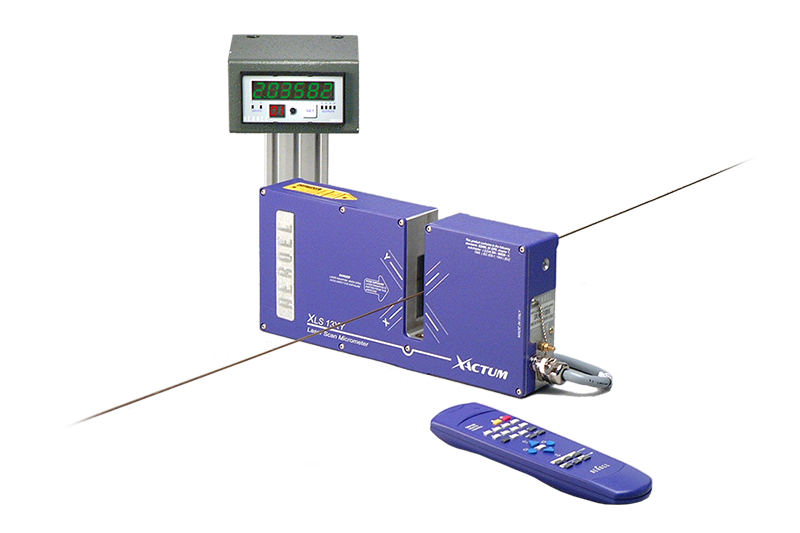 XPLORELINE.XY35
Measuring Field: 35 x 35 mm
Measurable dimensions: from 0.3 to 32 mm
Repeatability: ± 0.6 µm