Flexible Machine for the Biomedical and Orthopedic Industry
ORTHOFLEX™
The Marposs Orthoflex replaces the human eye in the inspection area, with a highly sophisticated, intelligent and automatic vision sensing system.
An intelligent, powerful software-supported camera, is capable of testing and inspecting 100% of the mirror-type surface parts produced.
For example, Orthoflex can assess quality in terms of aesthetics, dimension and overall matching specifications of all the single parts of the "hip joints", with the great innovation towards the actual sphere, the most critical part of the whole hip joint assembly.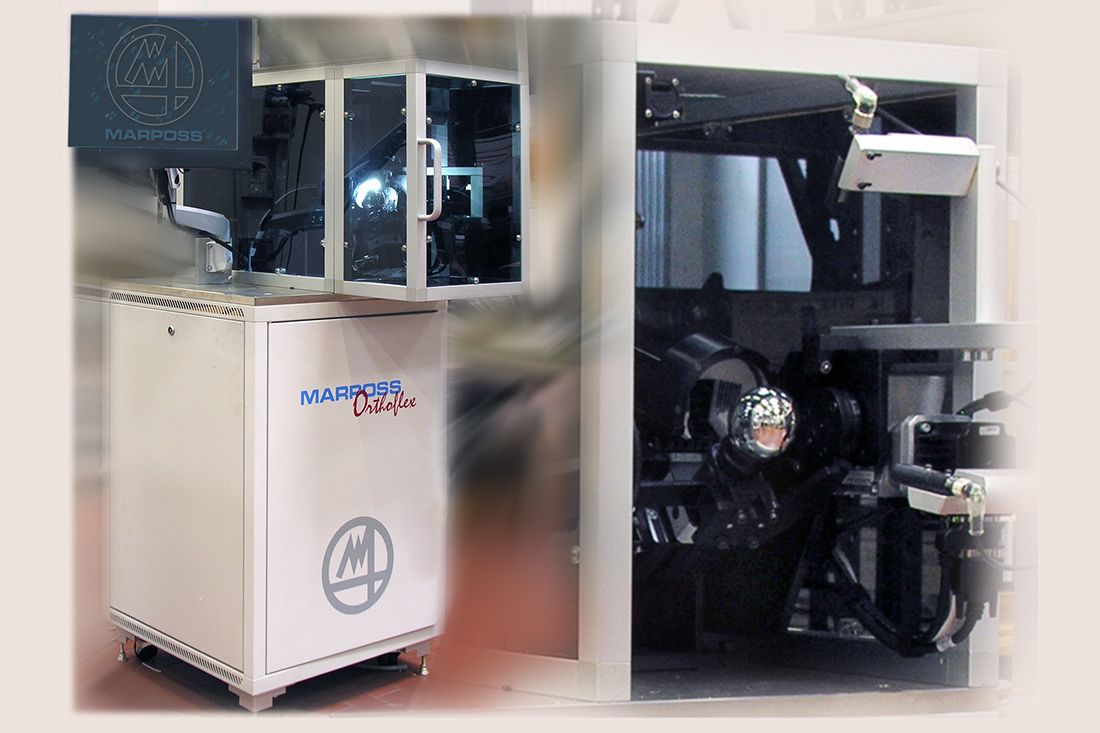 DESCRIPTION
The Orthoflex™ is an inspection test equipment designed to inspect parts like:
Hip joints
Knee joints 
Shoulder joints
These mirror finishing surfaces require visual inspection to identify the presence of defects like:
scratches
indentations
opacity
color variation
other…
BENEFITS
eliminates human error, using intelligent software and a highly sophisticated vision technology to spot defects on mirror-like surfaces
automatic check of all critical components
100% inspection of all parts produced
highest market quality standards
Top
Contact us