N. D. THREAD INSPECTION
THREAD INSPECTION BY EDDY CURRENT
The eddy current for thread inspection is a known and consolidated technology for 100% process verification.
Threaded parts require the following verifications:
Thread presence: it is just a verification that tapping operation has been performed and detect parts without thread.
Thread quality: it is intended to detect if a thread has been damaged during the thread process or part manipulation.
---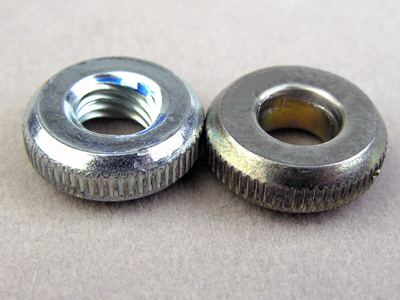 example of parts with and without thread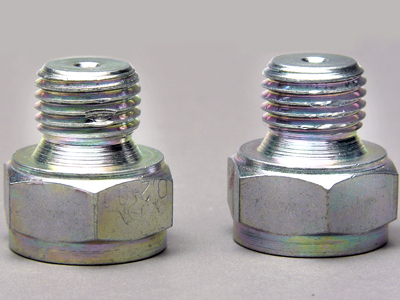 example of damaged thread during the thread process or part manipulation
THREAD PRESENCE INSPECTION
Thread presence is tested at the bottom of the diameter. In that section thread depth and broken taps can also be verified: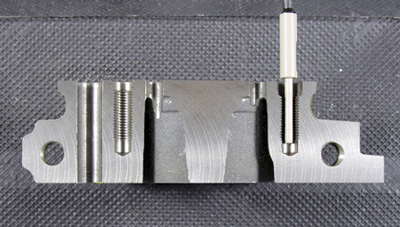 Multichannels thread presence inspection: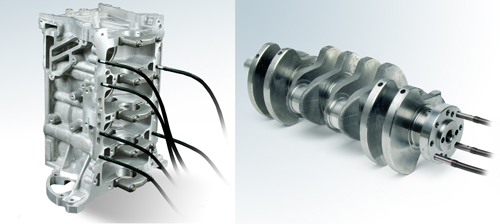 New E70T electronic for thread presence inspection (max 4-channel inspection):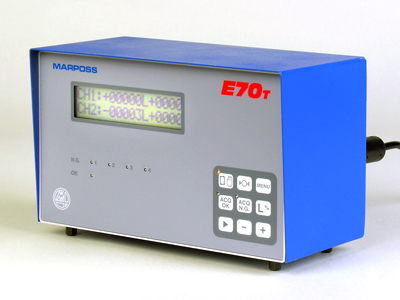 Example of standard probes: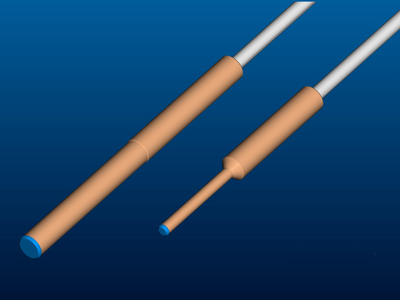 THREAD QUALITY INSPECTION
For thread quality inspection the part (or the e.c. probe) will be put in rotation for the complete scanning of the surface.
Example of a damaged thread. The part will be put in rotation and tested with a scanning probe: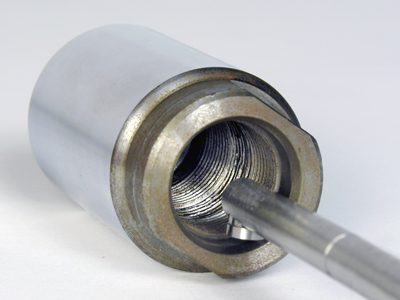 Threaded hole with surface porosity. A rotary probe will test the thread integrity inside the hole: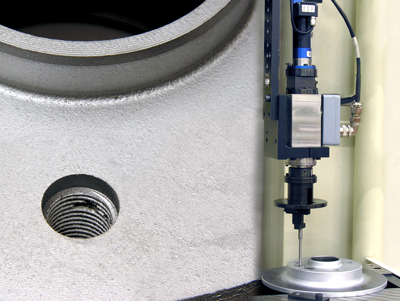 In both cases the electronic solution will be the E59N configured for the material integrity inspection::